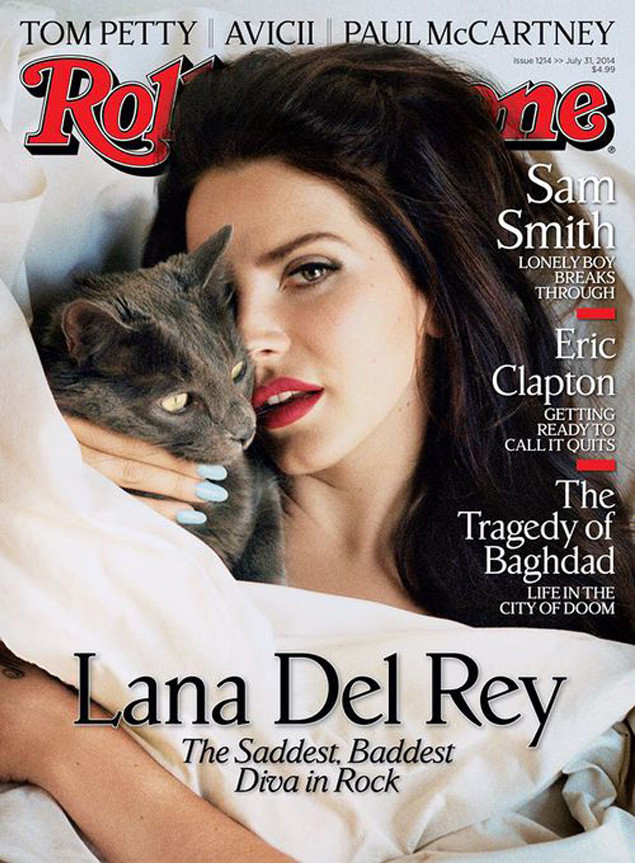 Rolling Stone
Lana Del Rey does have quite the reputation for being the queen of not just "Summertime Sadness" but pretty much 24/7 misery.
And she admits to giving off that vibe—but the 28-year-old singer and latest Rolling Stone cover girl also acknowledges that things aren't so bad.
"Well, I feel f--king crazy," Del Rey, who's on the cover of the magazine posing in bed and cuddling a cat, perhaps in an ironic nod to the sunnier likes of major feline fan Taylor Swift.
""But I don't think I am," she added. "People make me feel crazy."