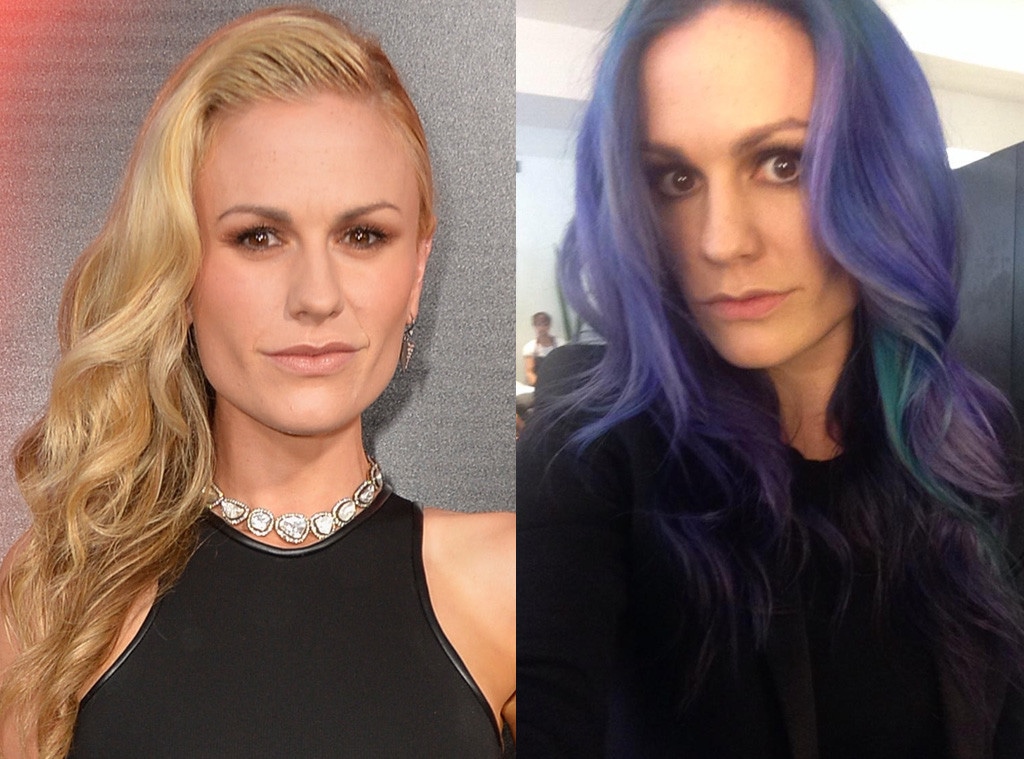 Getty Images, Twitter
Now that True Blood has wrapped and Anna Paquin is no longer contractually obligated to have blond hair, the 31-year-old actress celebrated by going all out.
But instead of going for brunette or red, Anna went big and bold and dyed her hair bright purple and blue. She proudly showed off her anti-Sookie look on Twitter, captioning the photo with: "@Auracolorist just fulfilled my teen dream of being a mermaid. @_smoyer whatcha think?" 
Anna's husband Stephen Moyer was quick to respond, clearly loving the look. "Wow wife... You look amazing. #sookie is no more :( Long live Mrs Emery...! Xx #TrueToTheEnd #tbs7 #trueblood," he tweeted.
Anna was itching to dye her hair for a while, and when asked on Twitter on July 6 if she planned on dyeing her hair after True Blood, she responded, "I'm changing my hair color as soon as I'm done."
And if Anna was going for a mermaid chic look, she totally achieved it with her candy-colored tresses styled in beachy waves. Clearly tired of vampires, Anna decided to draw inspiration from another mythical creature.
We love that instead of mourning the end of an era, Anna's celebrating by getting a fun hairstyle that she could never have had while playing Sookie Stackhouse.