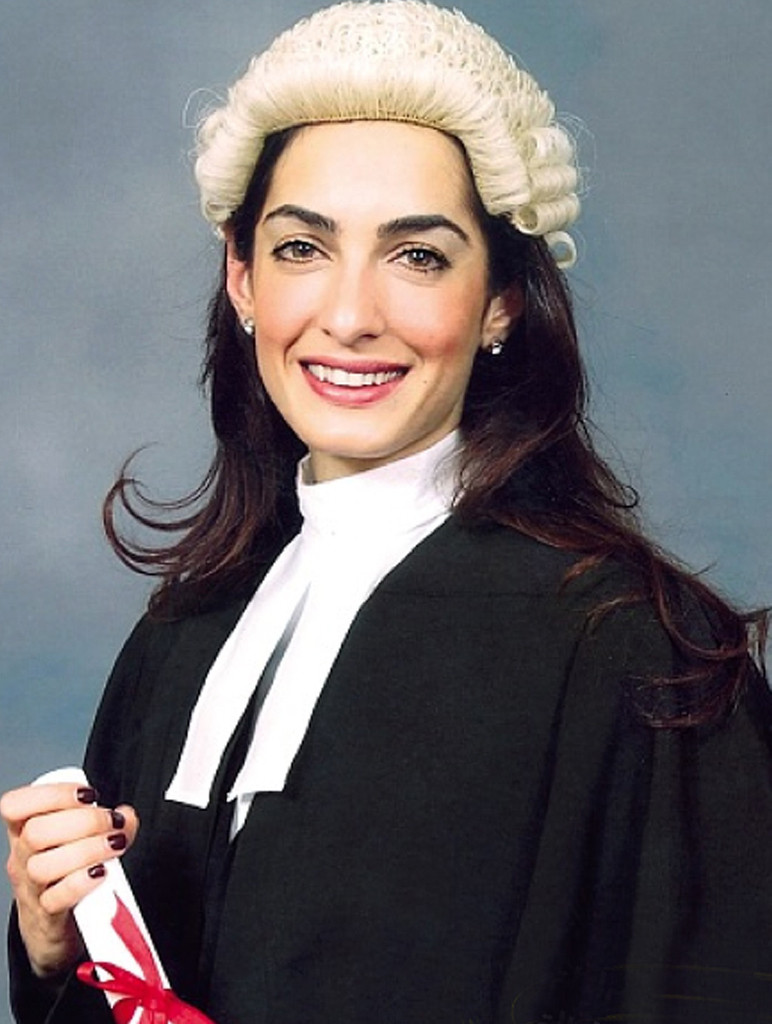 Balkis Press/ABACAUSA.COM
Well, this is certainly a side of Amal Alamuddin that we've never seen before.
The 36-year-old beauty, who is currently engaged to George Clooney, is making waves on the Internet today after her law school graduation pic surfaced online in which she's totally wigging out.
Dressed in traditional barrister wear for the occasion, the soon-to-be wife of the Hollywood hunk sports a wig as she smiles from ear-to-ear in the flashback shot. Despite the unflattering headwear, Alamuddin's beauty is undeniable as she proudly holds her diploma with her perfectly manicured nails.
The London-based lawyer, who specializes in international law, human rights, extradition and criminal law, graduated with a Bachelor of Arts in Jurisprudence from Oxford in 2000 before she began her illustrious legal career.