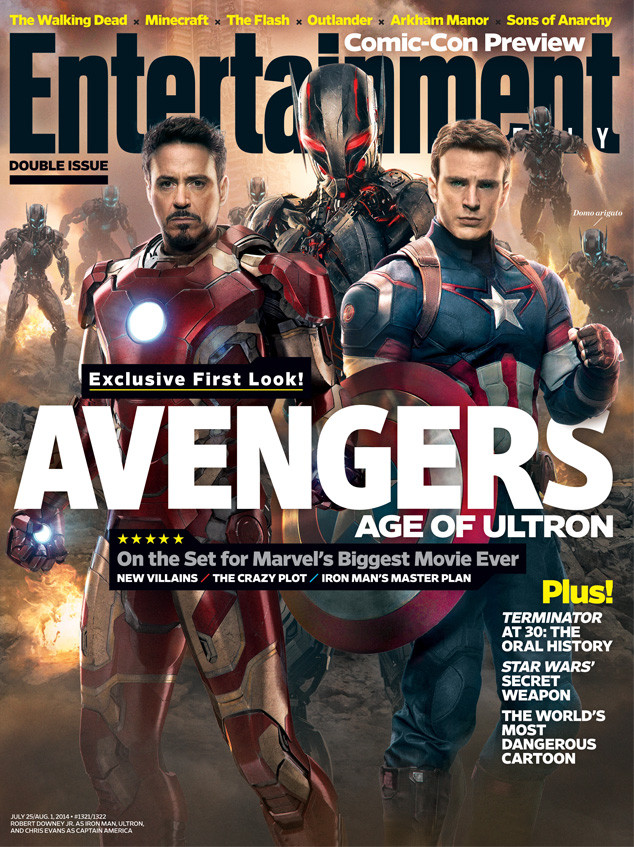 Entertainment Weekly
For those who were curious as to how Joss Whedon envisioned the big bad for his upcoming Avengers sequel...
Look no further.
The latest cover of Entertainment Weekly provides the first look at Ultron, the villainous robot that kicks up the world-threatening disturbance that Iron Man, Captain America and Thor, et al. will be battling in the hotly anticipated Avengers: Age of Ultron, due in theaters May 1, 2015.
And as far as the online peanut gallery is concerned, the robot's design is faithful to the original Marvel Comics supervillain detailed in the "Age of Ultron" storyline.