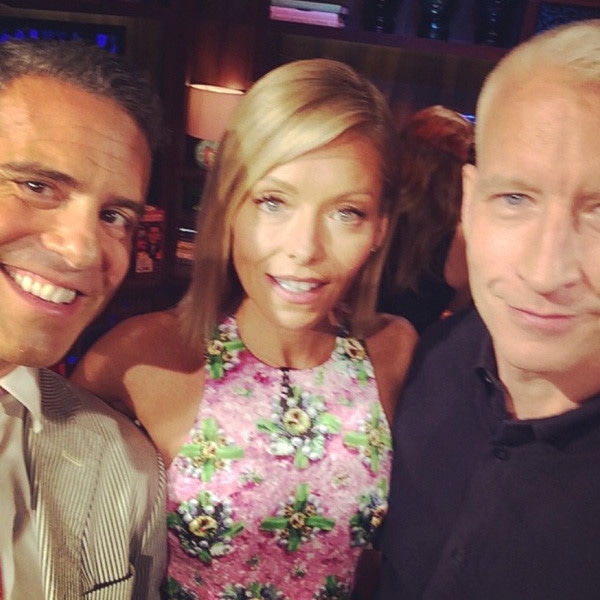 Instagram
What's the easiest way to get Anderson Cooper flustered? Ask him about his penis!
While appearing on Watch What Happens Live last night with Kelly Ripa, Cooper and Ripa played a game to see which one of them could make the other uncomfortable first. And boy, was it easy for Ripa to win.
"Are you circumcised?" Ripa blurted out before Cooper conceded. "You're flustering me!" he said. "I'm flustered."
But that wasn't the only risqué topic that happened during the episode. Things got awkward—and funny—when it came time for Cooper to reveal a secret about host Andy Cohen.
"I know a lot of secrets about Andy," Cooper said, adding, "I guess the one that would most surprise people is he's a top."
After a small pause of silence, Cohen smiled, "Why, you think people think I'm a bottom?"
"I don't," Ripa chimed in.
"Believe me, there's nothing wrong with that, but I'm just saying I think that would surprise people," Cooper explained. "And I don't know this from personal experience, but from conversations I have had...I mean, it surprised me when I heard about it."
LOL! Watch the funny clip for yourself!