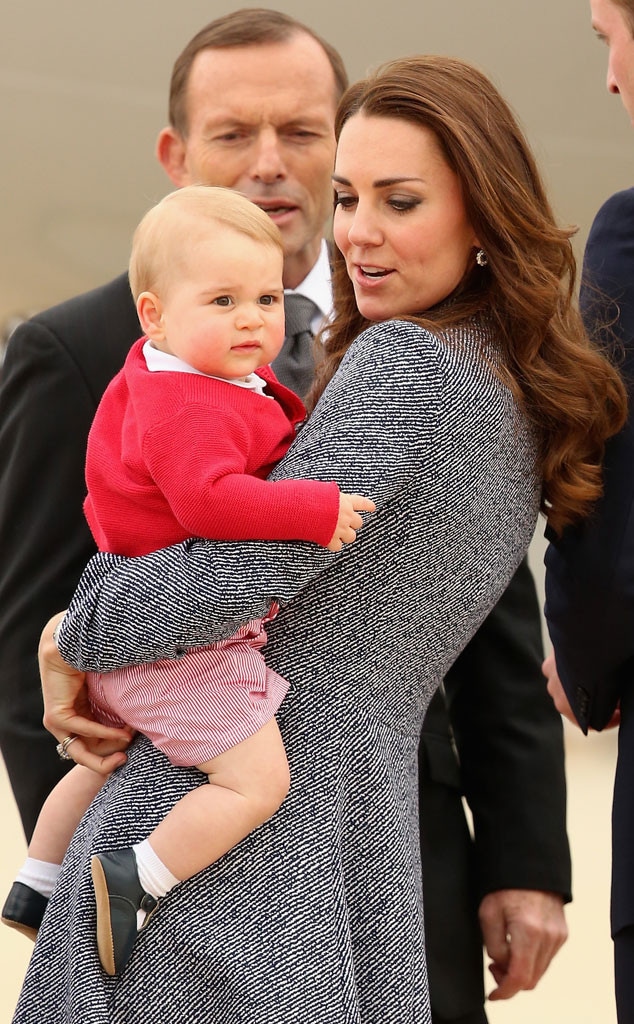 Chris Jackson/Getty Images
Prince George is really racking up the style accolades—and he's not even 1 yet!
Back in May the royal tot was named most stylish celebrity baby, beating out fierce competition like Blue Ivy Carter and the Beckham brood.
And now he's taking home the crown for best hair. Who knew there even was such an award for toddlers? But apparently there is.
Prince George won the vote in a recent survey by online beauty retailer Hairtrade, where customers were asked to vote on their favorite kiddo with the best locks. And once again, Prince George is the fairest of them all.
Chris Jackson/Getty Images
When it comes to royals with fabulous tresses we would have to give that honor to George's mother, Kate Middleton, but we think the royal baby totally deserves the award for the one-year and under set.
So who were some of the stylish babies Prince George beat out? Blue Ivy trailed close behind in second place, North West took third and Harper Beckham and Eric Cowell were in fourth and fifth place.
But…we hate to rain on such an adorable baby's parade, but we can't help but point out if Prince George takes after his father he'll probably only be winning best hair awards during his toddler years. Enjoy the glory while it lasts, lil' guy.
Although, there's hope! Male balding is often inherited from the maternal grandfather, so he just may be in luck, after all.