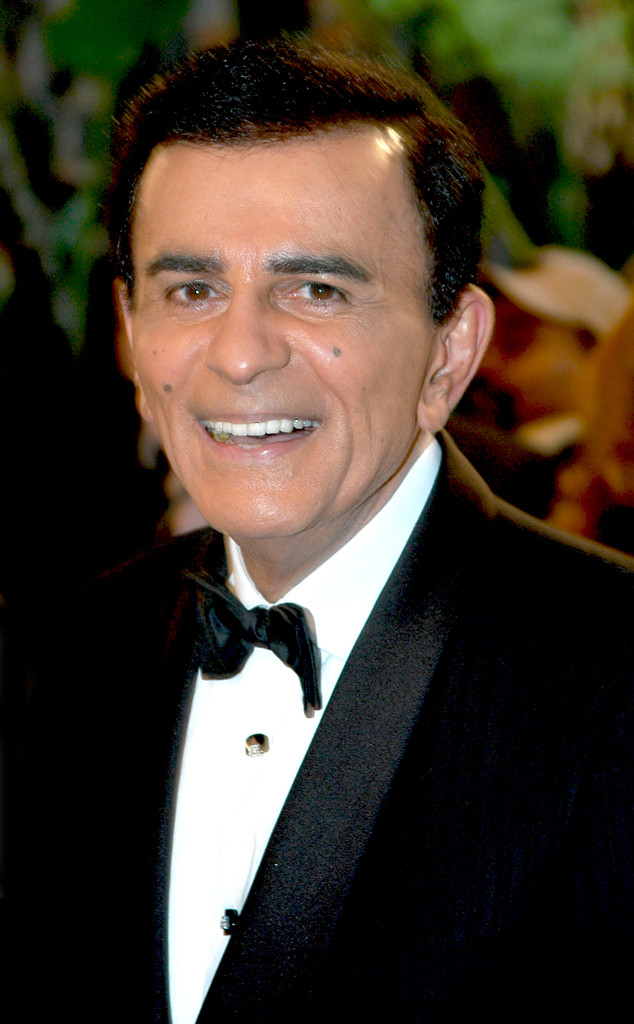 Victor Spinelli/WireImage
Casey Kasem's body remains unburied, more than one month after his death and amid an ongoing family feud.
The famed American Top 40 radio host and voice of Scooby-Doo's Shaggy died at age 82 on June 15—Father's Day—at a hospital in Washington after battling Lewy body dementia, a degenerative disease similar to Parkinson's. His wife of 33 years, Jean Kasem, and many of his children had for months prior to his death been involved in a legal battle over his care and visitation rights.
Casey's three daughters and son were at his bedside when he passed away and they honored him with a memorial service. Jean was not present at either, according to one of his daughters, Kerri Kasem. As of Wednesday, July 16, Casey's body remains at a Washington morgue, NBC News reported. The outlet quoted Kerri's spokesperson as saying that Jean, her stepmother, holds the legal rights to his body but has not made arrangements to move him. Jean has not commented.