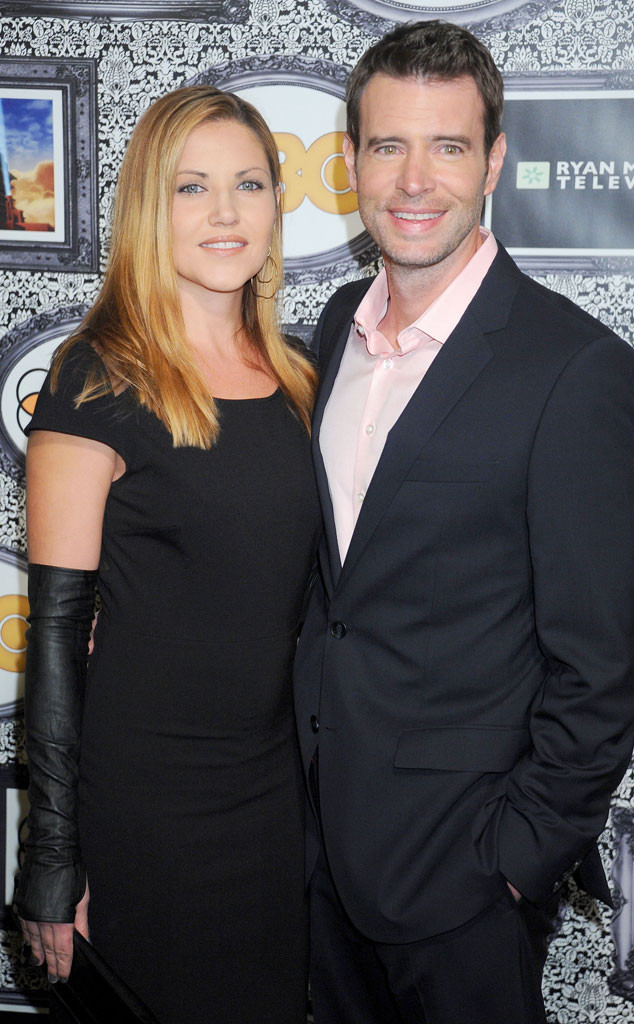 Gregg DeGuire/WireImage
Whoa, baby! Scott Foley's wife Marika Dominczyk is pregnant!
Dominczyk casually tweeted her pregnancy announcement Monday, writing, "Sometimes you just gotta chill with your donkey. And your baby bump!" The next day, Felicity alum Foley tweeted a picture of Dominczyk holding an oversized frying pan at the grocery store, joking to his 160,000 followers, "My pregnant wife thought I might want this for my birthday. I'm not the one with the bizarre cravings."
Later that night, he tweeted, "Thank you for all of the birthday wishes! What a day!"
The Scandal actor, 42, and the former Brothers & Sisters actress, 34, are already parents to daughter Malina, 4, and son Keller, 2. The celebrity couple celebrated their seventh wedding anniversary in June.