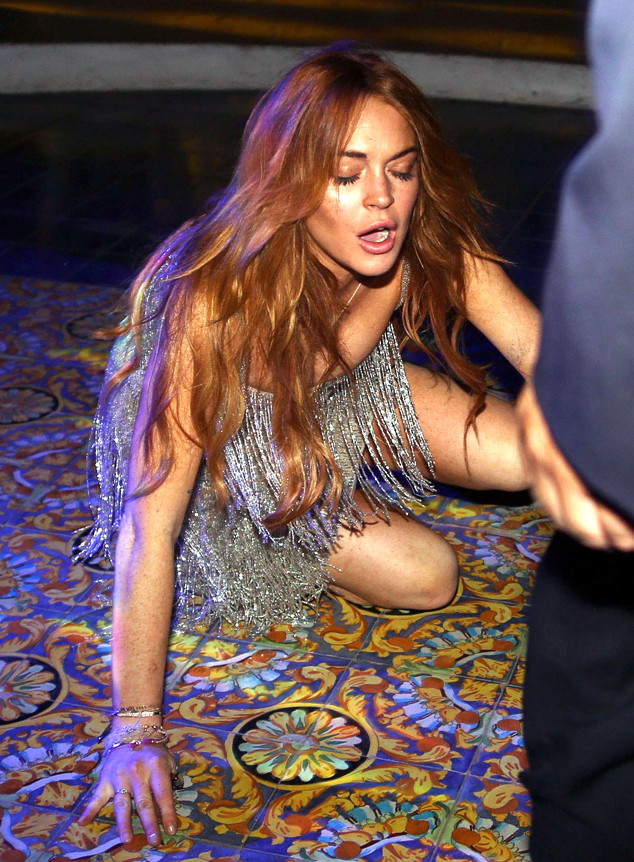 INFphoto.com
Aaaaand down she goes.
Lindsay Lohan was floored—literally—while attending the Ischia Film Festival in Italy on Monday night. Wearing a dazzling silver flapper-inspired dress, the actress accidentally took a tumble during the glamorous event, which was caught by nearby photographers.
So what happened to make LiLo fall to the ground? Just your average trip, thanks to her matching metallic stilettos that ended up working against her (those things can be dangerous). And we wish we could say she had a graceful landing, but...well, you can see the picture.