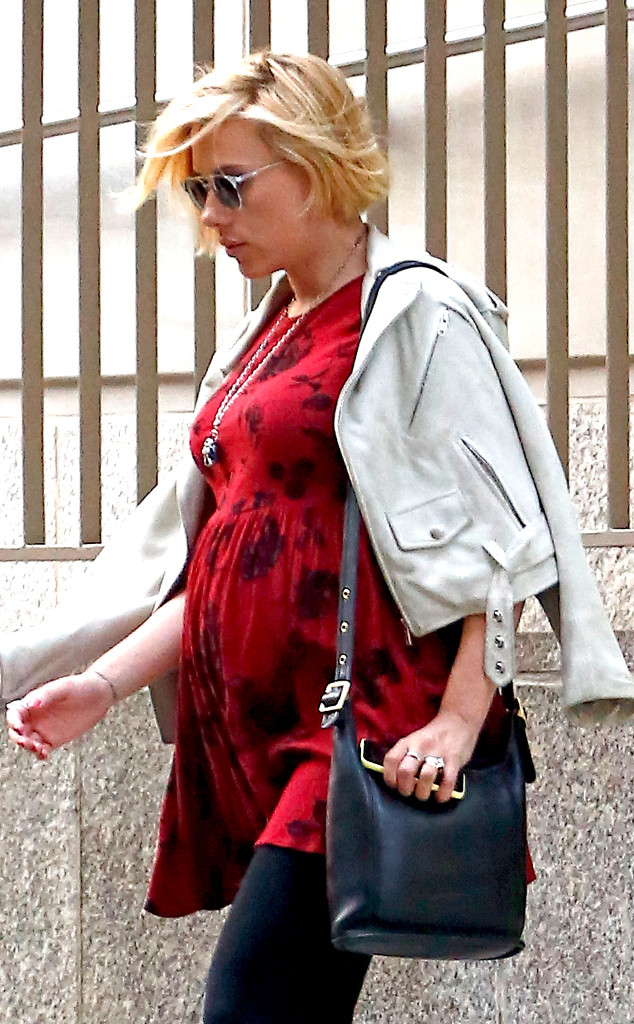 Splash News
Scarlett Johansson's baby bump is bigger than ever!
The pregnant 29-year-old actress was spotted leaving her apartment in NYC's Upper East Side neighborhood recently with her growing belly draped in scarlet.
Dressed in dark pants, a flowy red top and a cropped jacket, Johansson looked super-cute in her maternity-chic wear while strolling the streets. While her baby bump clearly visible for all to see, she hid her face behind dark aviator sunglasses during the solo outing. The blond beauty's look was completed with her giant diamond engagement ring.