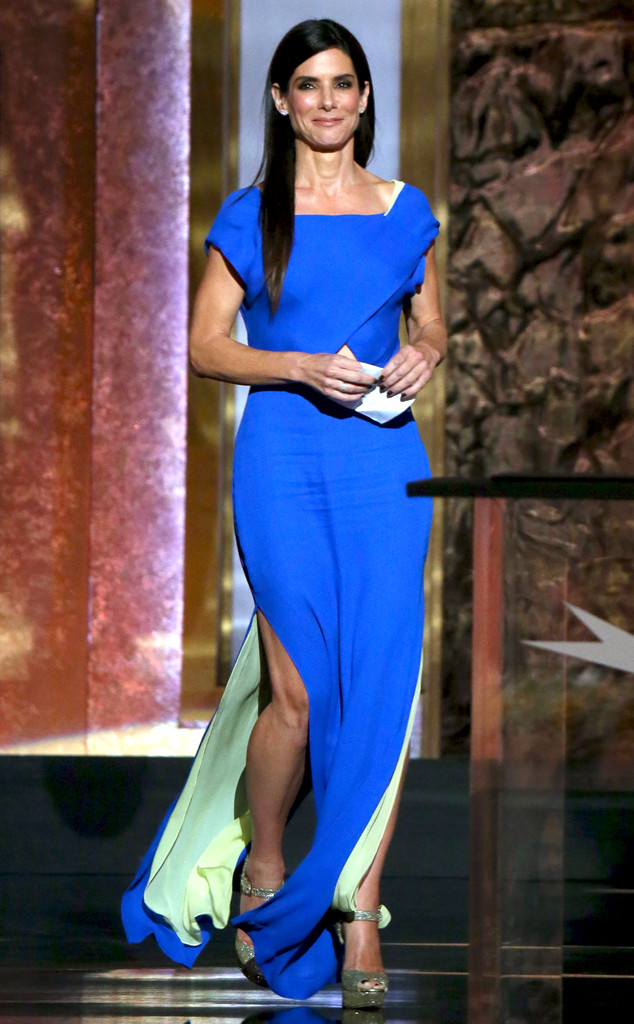 Mark Davis/Getty Images for AFI
Shocking new details about Sandra Bullock's scary run-in with an alleged stalker have just been revealed by the LAPD, and they paint a frightening picture of what exactly occurred that evening inside the Oscar winner's house.
According to an affidavit, the actress called police after seeing a male "wearing a dark sweatshirt and dark pants" walk past her bedroom towards the third floor stairs.
"She feared for her safety, closed and locked her door to her bedroom and called 911," the report added.
Bullock's son, Louis, was not present at the time of the terrifying incident, police noted.
Police immediately arrested Joshua Corbett without incident and, according to the report, he screamed out "Sandy" and "Sandy I'm sorry, please don't press charges."