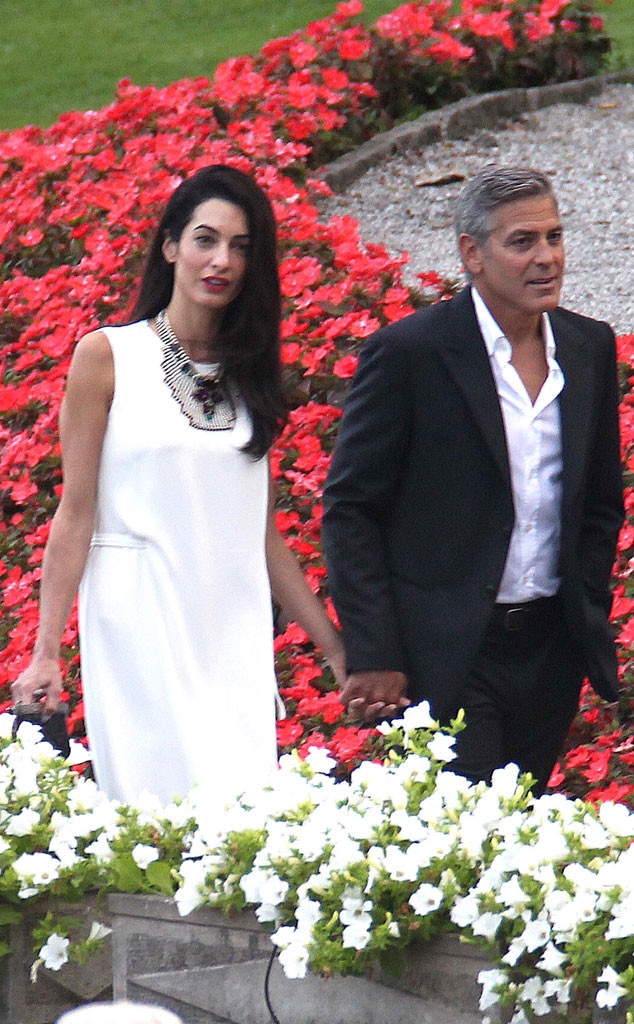 Ramey Photo
Amal Aladmuddin is set to marry George Clooney, yes, but she also married another couple!
On Thursday, the human rights lawyer and bride-to-be officiated a wedding at Villa Mangiacane, a lavish Tuscan winery and spa in the Chianti area of the region. Per Il Gazzettino del Chianti, a local news outlet, Clooney was Alamuddin's date for the occasion, and not surprisingly, the Oscar winner was reportedly "affable, educated and nice with everyone."
A source tells E! News that Alamuddin is a friend of the couple's and that guests at the ceremony came from all over the world.
As for Alamuddin's own wedding to Clooney? The future spouses were spotted checking out various Lake Como venues last week. Of course, Clooney's own Villa Oleandro has served as a gorgeous wedding venue before—including in 2010 when his Leatherheads co-star John Krasinski said "I do" to Emily Blunt there!
Then again, Alamuddin is a lawyer at Doughty Street Chambers in London, but she was born in Lebanon, and while Clooney sets up shop in Lake Como a good portion of the year, we can't discount his L.A. residence or even his Kentucky roots! In other words? The future wedding of Mr. and Mrs. George Clooney could take place anywhere on earth.
Because Alamuddin will be the main attraction of this wedding though, someone else will have to officiate it! Krasinski gets our vote.