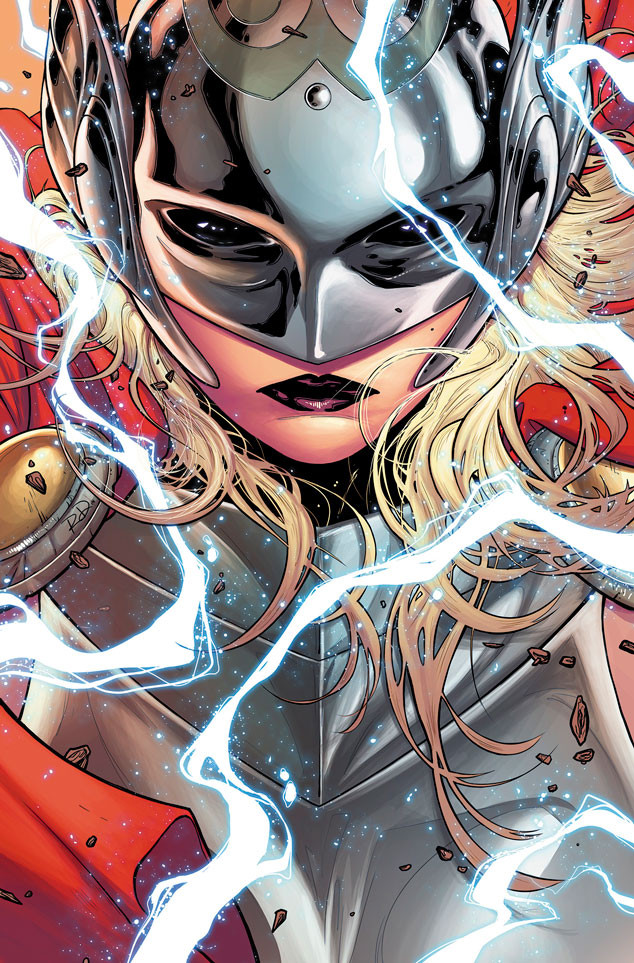 Marvel
Heeeeeeey laaaaaadddddiiiiiieeeees. Are you tired of not seeing a representation of yourself in the male dominated world of comics? Are you depressed that the Marvel Cinematic Universe is entering Phase Three and there are still no plans (announced) for a female-driven movie, despite having a plethora of awesome heroes—Black Widow and Captain Marvel, to name just two of the obvious—at their disposal?
Well here's a little something for you: Today, the hosts of The View (because women, amirite?) announced that come October, a woman will become the new Thor in the comic book canon.
We were slightly skeptical (The View, dudes?) until we read this quote by the comic's writer, Jason Aaron, in Marvel's press release: "This is not She-Thor. This is not Lady Thor. This is not Thorita. This is THOR. This is the THOR of the Marvel Universe. But it's unlike any Thor we've ever seen before."
OK, glibness gone. That sounds awesome. We're in.