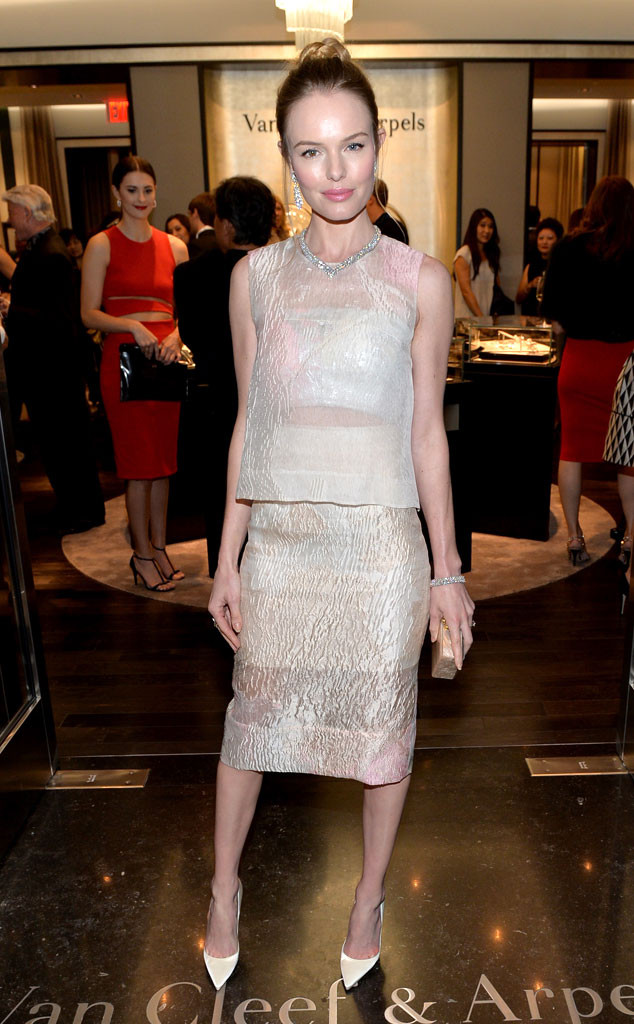 Michael Buckner/Getty Images for Van Cleef & Arpels
It's the age-old question: "Where did you get that?" and Kate Bosworth is helping fashionistas everywhere get the answer.
How, you ask? With the new fashion app that she just launched along with founder Samantha Russ, called Style Thief. We know, we know, there are a zillion apps out there. But this one has managed to separate itself from the masses, and it actually sounds really cool and different.
This is how it works: Style Thief allows its users to snap a pic of an outfit they like, and through an image search they are able to track it down and buy it in just a few simple clicks.
"Everyone has fashion envy," Kate explained to WWD. "Everyone can relate to that feeling of looking at an editorial, for example—or a friend, or the runway, for that matter—wanting to steal something exactly as you're seeing it, or something similar."