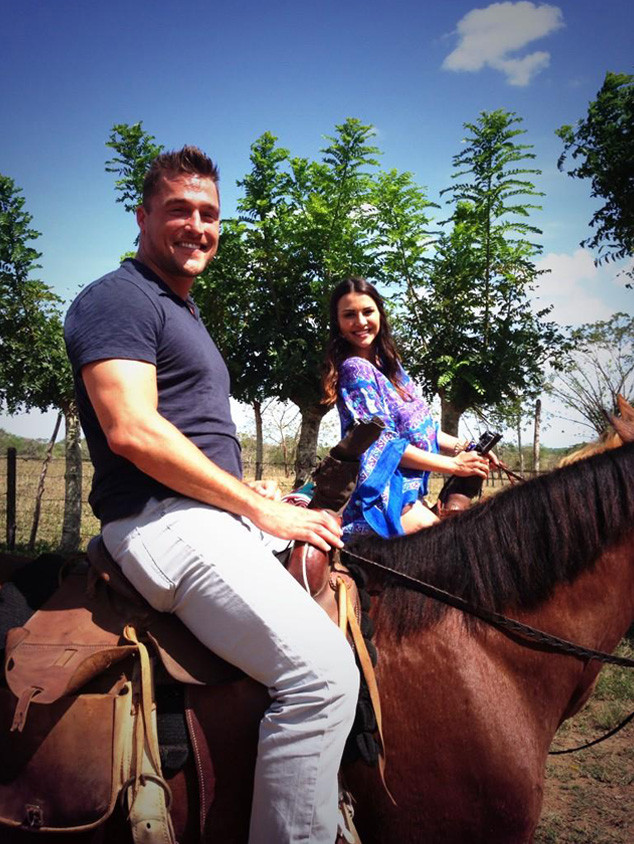 Twitter
We're getting down to the wire now, Bachelorette fans, and $#!t's about to get real. Promos showed lots of crying, and lots of disagreement between head and heart, and lots of island getaway-ing in the Dominican Republic. We're about to actually respond to those Bachelor casting calls just for the free vacations, with the potential true love as a bonus. Anyway, onto the recap!
First up, Nick (ugh). They flew in a helicopter to a private island and stripped down to their swimsuits. The camera zoomed in on his bod, and we gagged a little. They cuddled in the ocean, and we gagged some more. He read her a fairy tale about their "love story," and we threw up in our mouths a little. When Andi gushed about how she could see him being a good father, we had to leave the room for a minute because we just could not handle how much we can't stand him or his creepy smile.
And that's all. They definitely didn't go to the fantasy suite and make out on the couch just inside the door, and Nick definitely wasn't wearing obnoxious pink pants. That didn't happen at all. Nope.