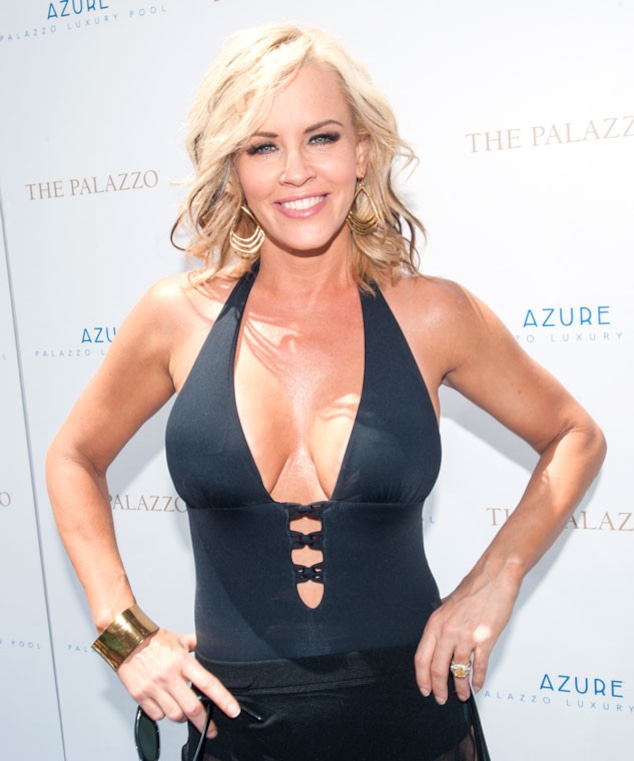 Courtesy: Keith Salwoski
Jenny McCarthy indulged in a lot of "me time" before finding her soon-to-be hubby.
Appearing on Howard Stern's SiriusXM radio show earlier today, the blond bombshell dished about her journey to find "the one" and spending extra time with herself after her breakup with former longtime boyfriend Jim Carrey, until she finally came across the man of her dreams, aka Donnie Wahlberg.
"I've been searching for the one—as you know, you were even helping me last time I was here trying to figure out people—so I went on a year of not dating, not f--king, doing nothing except being by myself," the engaged celeb stated.
She continued, "Basically I wanted a year of…I was just by myself."
However, Stern called her out when it came to being sexual, addressing that she must have at least dedicated some time for a little solo love—and he was right in assuming so. "I went through probably 400 vibrators," McCarthy, who will be premiering her own SiriusXM show on Wednesday, said, but added, "No men. Its like the same movie, different actors. I realized I had to reset."
So reset she did, and Jenny found love with Donnie, who she will be marrying "in a couple months" in front of "around 80" of their nearest and dearest. The former View co-host said there will be no celebrities present at the nuptials—unless pal Sherri Sheperd can make it, and of course, her soon-to-be famous brother-in-law Mark Wahlberg.
"I would imagine, yes," she responded to Howard when asked if Marky Mark will be at the wedding, but McCarthy also revealed that he won't be the best man. So who was given that honor instead? "Let's just say our children are very much part of our wedding," she said.
The blue-eyed star also put to rest any rumors that the actor didn't approve of his brother's fiancée. "That is not true, I'm happy to say," McCarthy said, and added that she met Mark and his wife, Rhea Durham, who "are very lovely," this past summer.
As for Jenny's show? Dirty, Sexy, Funny With Jenny McCarthy will air each Wednesday, starting this week, at 6:00 p.m. on Sirius XM stars.
Watch:
Jenny McCarthy Knows How to Party!