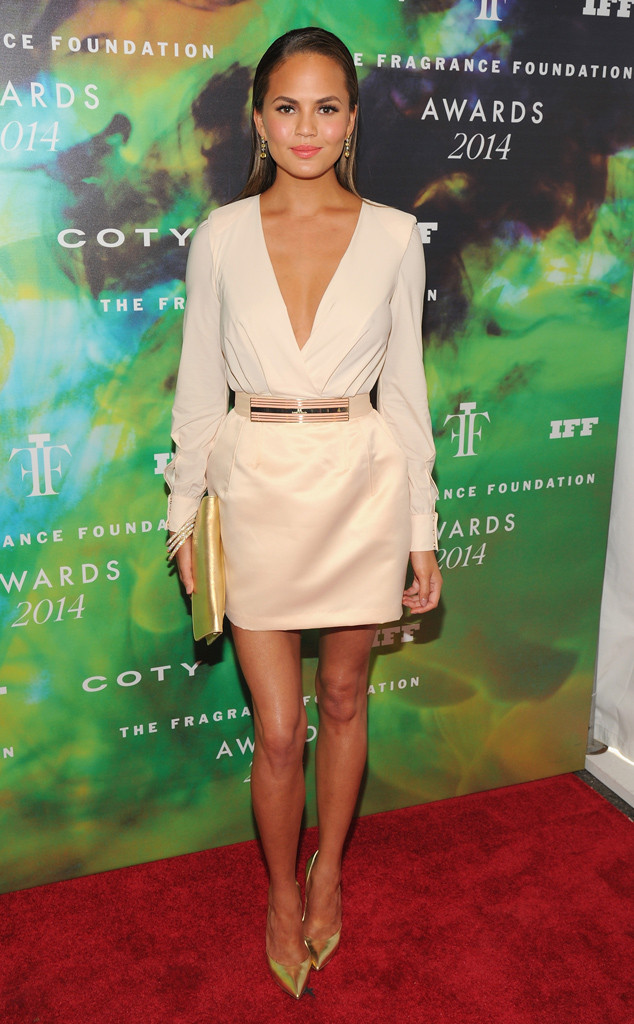 Bryan Bedder/Getty Images for Fragrance Foundation
Chrissy Teigen is known worldwide for her gorgeous face, hot body and candid personality. But can you believe she was once fired for being, um, overweight?!
In a new interview with DuJour, the 28-year-old Sports Illustrated model claims a modeling gig fell through because of her body size.
"I actually was fired from a job," Teigen said in a behind-the-scenes video. "Forever 21, they booked me directly when I was much younger. I showed up on set and they asked me if they could take a photo."