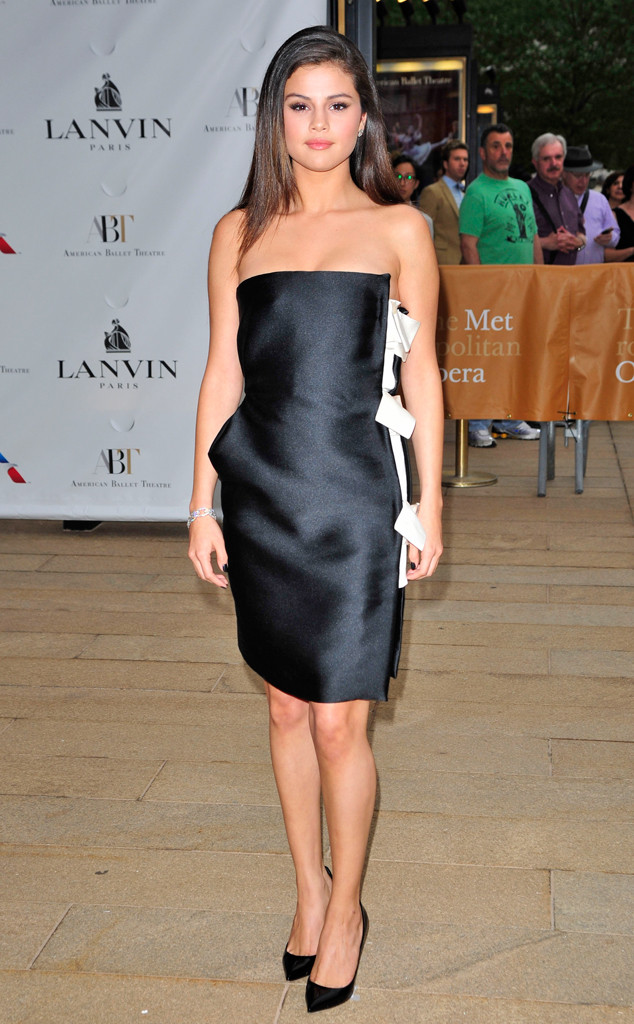 Patricicia Schlein/STAR MAX via AP Photo
Selena Gomez isn't going to stand for bullying, particularly when it takes place on her social media page.
The 21-year-old pop star took to Instagram on Saturday to call out one of her followers who posted a nasty comment on the photo-sharing site. The comment, which has since been deleted along with the user's original account, reportedly said that the former Disney darling should "burn in hell with cancer"—and when Gomez took notice of the cruel remark, she simply couldn't remain quiet.
Justin Bieber's on-again-off-again gal proceeded to leave a lengthy message on one of the user's photos before snapping a screengrab of the social media exchange, which she proceeded to share with her nearly 11 million Instagram followers (talk about a little public shaming).