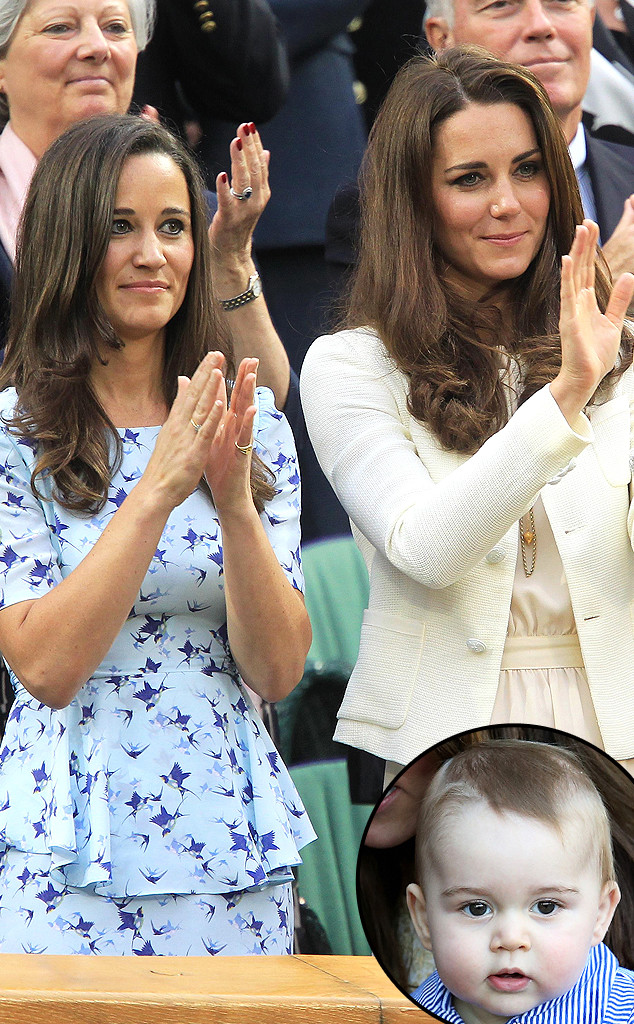 Press Association via AP Images, Chris Jackson/Getty Images
Prince George is one lucky guy!
He may have access to some of the world's coolest castles, and certainly has a decent job lined up for his future, but he also has one top-notch aunt.
Pippa Middleton was just named Auntie of the Year based on a recent survey conducted by Wrappler.
According to the survey, people can't seem to get enough of her chic street style and love that she can whip up just about anything in the kitchen.
And while she has yet to be photographed with her famous nephew, there's no doubt that the two have already forged a very special bond.