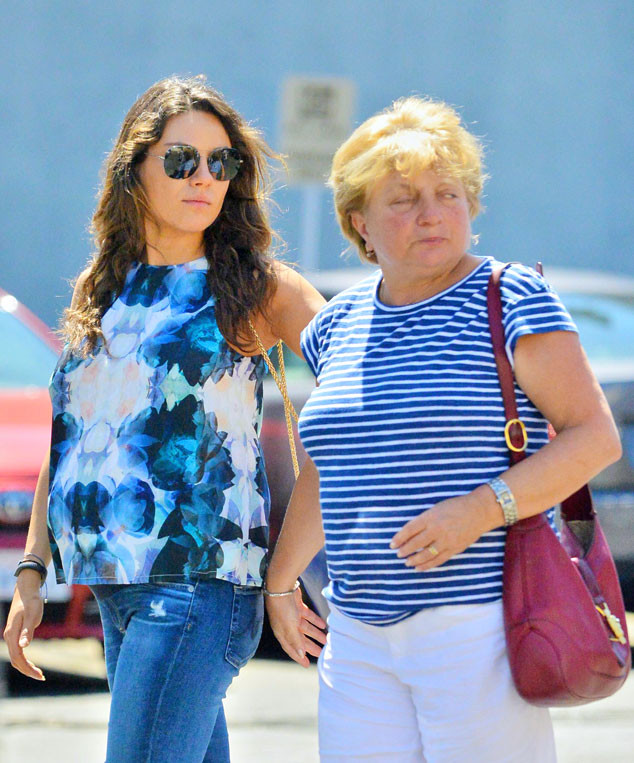 Dean/MRM/NPG.com
Mila Kunis has good jeans and good genes!
Ashton Kutcher's pregnant fiancée looked supercute in distressed denim Saturday as she and mom Elvira Kunis stepped out for brunch in L.A. The expectant actress completed her casual look with a sleeveless, patterned blue maternity top and white sneakers, while her equally cute mama was cute and low-key in a coordinated blue and white ensemble.
Mila has always been grateful for her parents, who sacrificed a lot for the sake of their family when back in 1991 they arrived in the U.S. from Russia with just $250 to their names. "Nowadays, if you have money you think Moscow or wherever is great," Mila told the U.K.'s Telegraph in 2008. "But that's not the reality of the Russia I grew up with. My parents both had amazing jobs, and I was very lucky. We were not poor when we lived in Russia, whereas most people were very unfortunate. My parents thought that my brother and I would have no future there, though, so we moved to the United States."