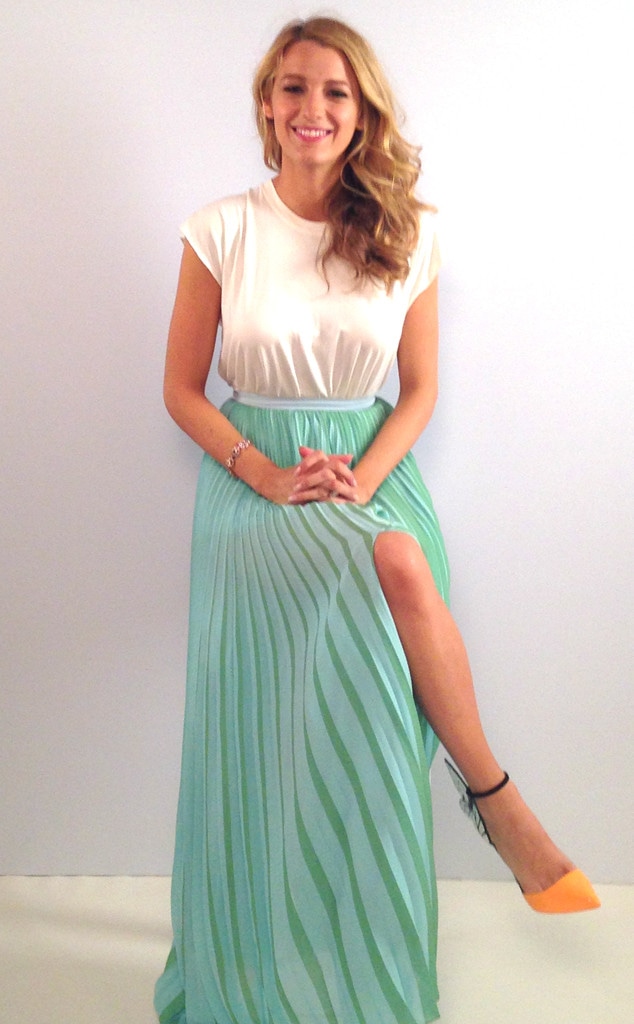 Courtesy L'Oreal Paris
Blake Lively fans prepare to get giddy because the lifestyle website that she's been teasing us with for the last year is finally here. OK, not here at this exact moment but it's happening very soon… As in next week!
According to the source who also confirmed the launch date, the name of the actress' secret project will be "Preserve."
So what can we expect? The insider tells E! News: "Preserve will focus on artisans and products, many hand-made one-of-a-kind items all selected by Blake.  Items will be available for purchase through the site. Preserve is all about story-telling through video. Blake will be in some of these videos."
We can already hear the "eeeps!" of excitement around the globe.
The 26-year-old's site sounds completely different from the lifestyle brand that Ellen DeGeneres just announced last week. It does, however, also seem like it might share some similarities with Gwyneth Paltrow's famed Goop blog and Lauren Conrad's The Little Market. But there's really no need for further speculation, what with the big reveal almost here and all!
Are you excited for Blake's new website?