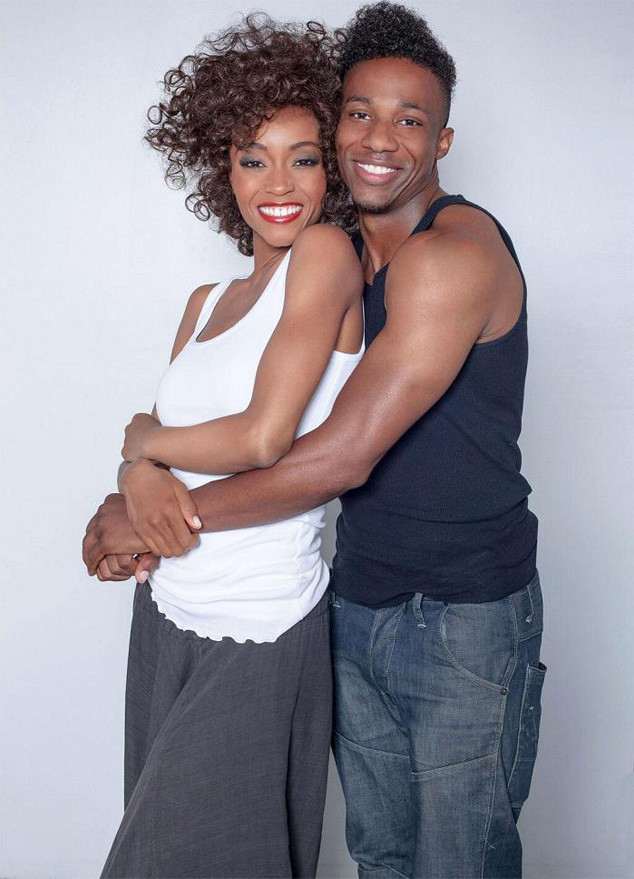 Jack Zeman/Lifetime 2014
Yaya DaCosta is portraying Whitney Houston in the upcoming Lifetime movie about her life, and she certainly looks the part!
With curly hair, blue eyeshadow and bright red lips, the 31-year-old actress and America's Next Top Model alum perfectly channels the singer's 1997 Whitney album cover look. She also looks right at ease cradled in the arms of Arlen Escarpeta, the 33-year-old actor playing Bobby Brown on the small screen.
Angela Bassett, who co-starred with Houston in 1995's Waiting to Exhale, is directing the film, but the late singer-actress's family is not involved in its production. "We reached out to them in the early days; of course we're not going to do the movie and not say anything to them," Bassett told CNN.