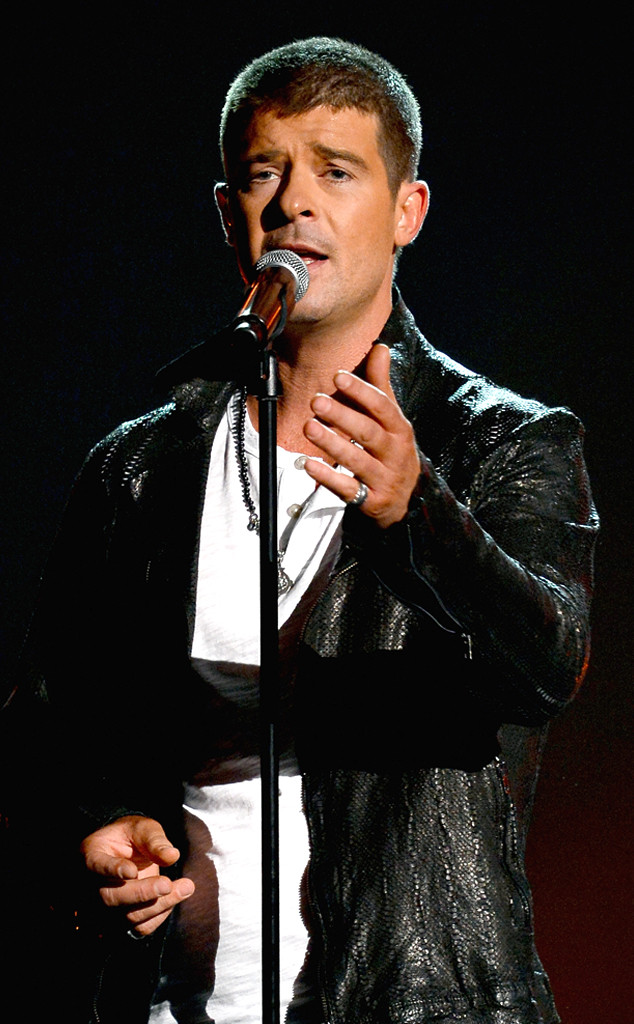 Ethan Miller/Getty Images
It's safe to say that Robin Thicke's latest album Paula was not so successful.
According to Billboard, the 37-year-old singer's album sold only 24,000 copies (only 530 sold in the U.K. and a mere 54 in Australia). Compare that to Thicke's mega-hit "Blurred Lines," which skyrocketed to the top of the charts in its first week with 177,000 copies.
So why are the numbers so bad?
"It was a perfect storm of issues and none of this is any sort of revelation," Billboard's Keith Caulfield tells E! News. "You are coming off of this huge hit in 'Blurred Lines' that was controversial—it really ruffled a lot of feathers, including feminists and women. The video, which was incredibly controversial, combined with the Miley Cyrus performance on the VMAs didn't win him a lot of fans in many ways."