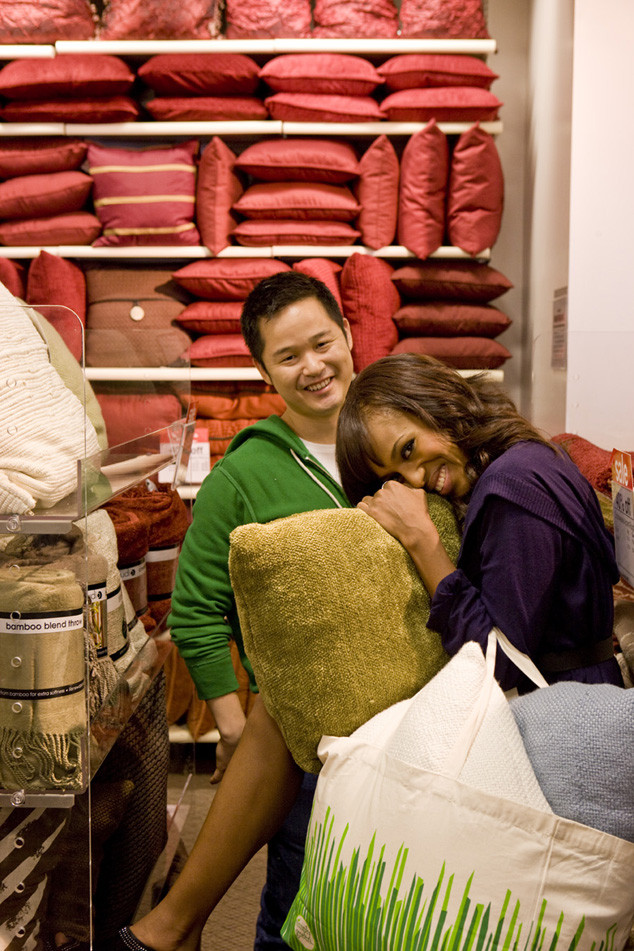 Naturally
This isn't the first time we're seeing pics of Kerry Washington's former home, but we just can't ever get enough.
The Scandal star brought in eco-designer Danny Seo to a do a green remodel of her tiny one-bedroom Los Angeles apartment back in 2009.
Seo takes a trip down memory lane for a story in the first issue of his new magazine, Naturally, Danny Seo.
"She handed me the keys and told me I could do whatever I want—she completely trusted me," Seo says.
One of our favorite pieces has to be the customized dog steps to Washignton's bed for her small pooch. Seo "reupholstered them with an antique Peruvian rug he found at a flea market," reads a photo caption in the mag.