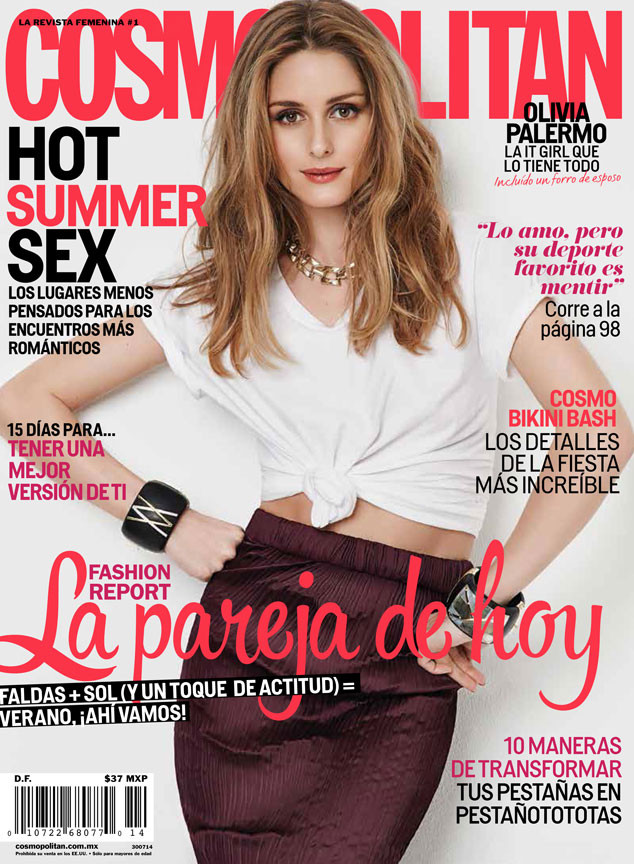 Comopolitan Mexico
Hot new magazine cover? Oh yes.
Olivia Palermo is lending her face to the cover of Cosmopolitan Latina, marking her first post-wedding magazine cover. But clearly the stylish magazine pics were shot before her wedding, as they showcase a still-brunette Palermo (the fashionista went blond days before her nuptials).
Sheer studded tops, embellished high-waisted shorts, and loads of couture details comprise the fashionista's designer-duded spreads. Palermo is hardly one to hold back when it comes to testing out trends in her own wardrobe. And now, we know that her brazen fashion attitude comes from her go-to motto.