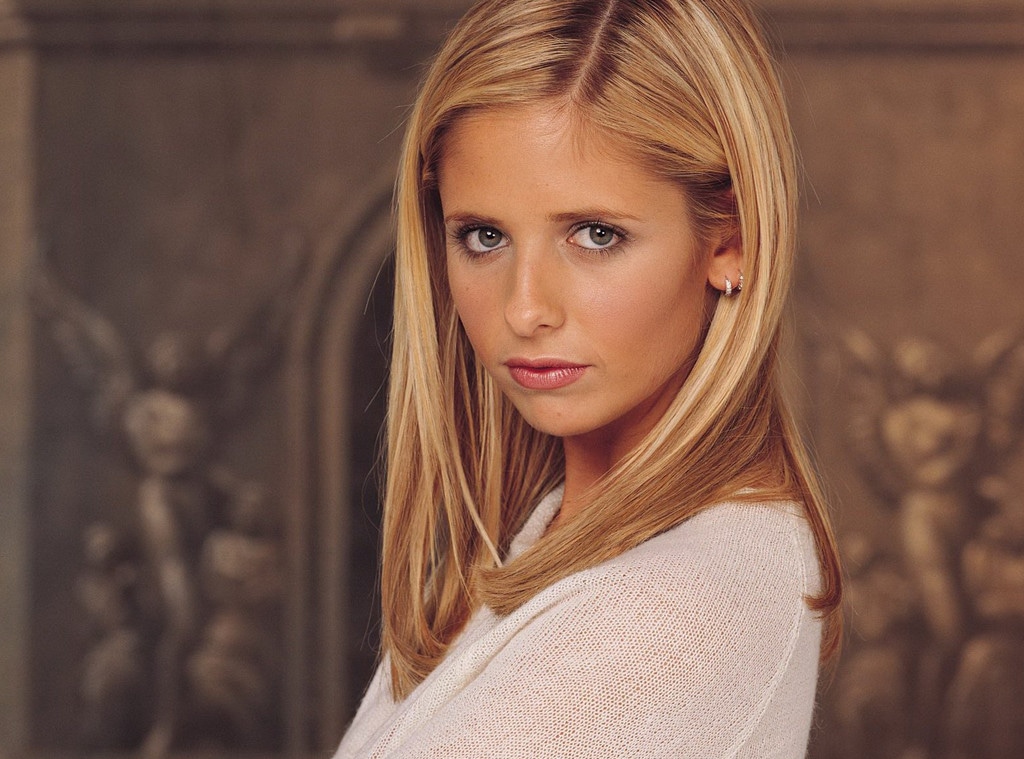 The WB
Joss Whedon brought back Buffy the Vampire Slayer. Yes, you read that right.
But—and this is a big but—it's on a napkin. Yes, a napkin.
When asked by a fan for more Buffy the Vampire Slayer content, Whedon obliged with a drawing of the Slayer staking a vampire. Her speech balloon reads "pun!" with several other notes to get the point across. Buffy's back! Sort of. The Twitter user seemed to "summon" Whedon to the social media platform and he jokingly asked for her wish. The wish? More Buffy. Napkins were not mentioned.
Fans of Buffy the Vampire Slayer should know the adventures of Buffy Summers and the Scooby Gang continue in a comic series from Dark Horse which Whedon oversees as an executive producer. In fact, Xander himself, Nicholas Brendon, is writing portions of the series as well.
Anthony Stewart Head, Rupert Giles to Buffy fans, recently said he'd be down for reviving the character for the Ripper TV movie that has been talked about for years.
"You know what? I would do it. I would do anything to work with Joss again. He's a wonderful storyteller, a great director, and a lovely man," Head told Vulture when asked about a Giles spinoff still coming together. "I would love to, you know? Whether it's Ripper or something else..."
To that we say, "yes."