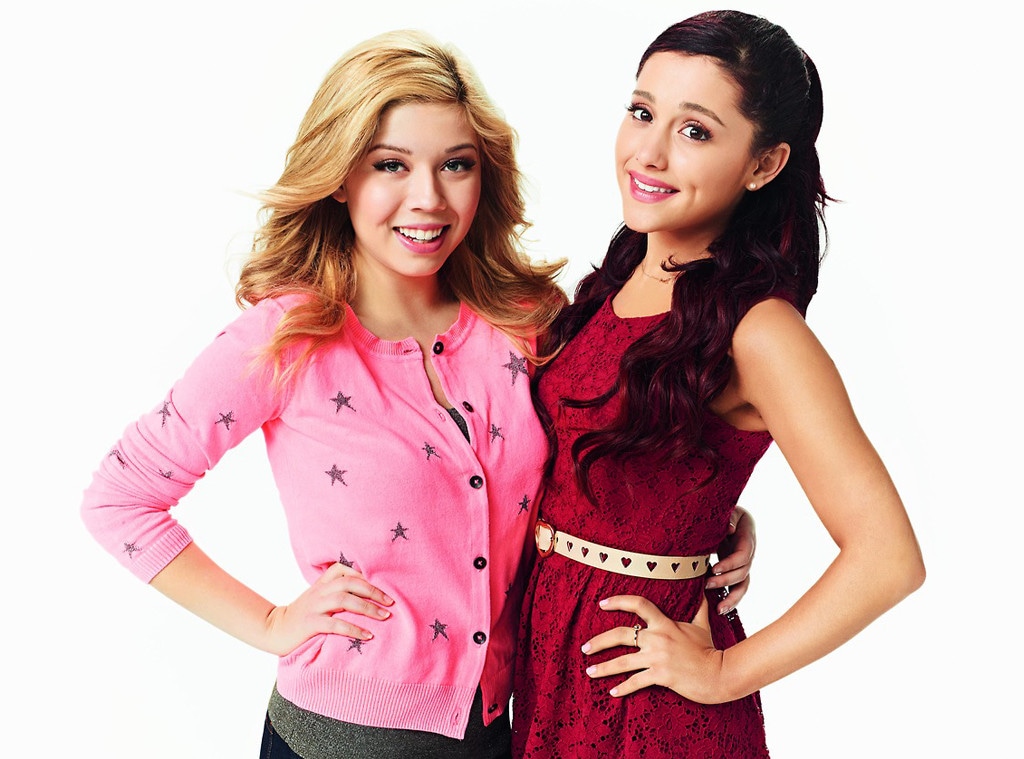 Nickelodeon
Sam & Cat are going their separate ways.
A Nickelodeon rep confirmed to E! News on Sunday, July 13, that the cable network will not produce new episodes of Sam & Cat, which is about to finish its debut season. The Victorious and iCarly spinoff stars chart-topping "Problem" singer and pop star Ariana Grande as Cat Valentine and Jennette McCurdy as Sam Puckett.
"We are very proud of the show and its very talented cast and we wish them all the best," the rep said in a statement.
Sam & Cat went on a production hiatus three months ago, with several episodes still unaired, amid reports of "discord" on the set and rumors about salary disputes.
McCurdy has not commented about the cancellation. Grande, who has been busy in recent weeks helping to take care of her ailing grandfather, responded to the news with a 762-word post, shared on her Twitter page.
"I want to thank Nickelodeon for making a childhood dream of mine come true, for being a family to me, for being so accommodating and supportive of my multitasking with my music career, and for of course introducing me to many of my fans however many years ago," the 21-year-old singer and actress said in her message.
"I will always hold Cat near and dear to my heart and appreciate her help in my personal growth from teenager to adult," she said. "I know she seems like a simple, daft character (and she is) but she played such a huge part in my life."
Sorry for the very long sappy thing haha. I felt in my heart it was very necessary!

? Ariana Grande (@ArianaGrande) July 13, 2014
Following the reports about the alleged problems on the set, Nickelodeon had said, "We are wrapping up what was an unusually long production cycle of Sam & Cat, and everyone is understandably tired," adding that its hiatus would "give everyone on the show a much needed rest."
The reported drama followed leaked NSFW photos of McCurdy, 22, and her absence from the 2014 Kids' Choice Awards, where she was scheduled to appear. She later slammed Nickelodeon on Twitter, saying the pics were not the reason she was a no-show at the event. She said she was "put in an uncomfortable, compromising, unfair situation."
One final episode of Sam & Cat is set to air on Thursday, July 17.
—Reporting by Linda Kim