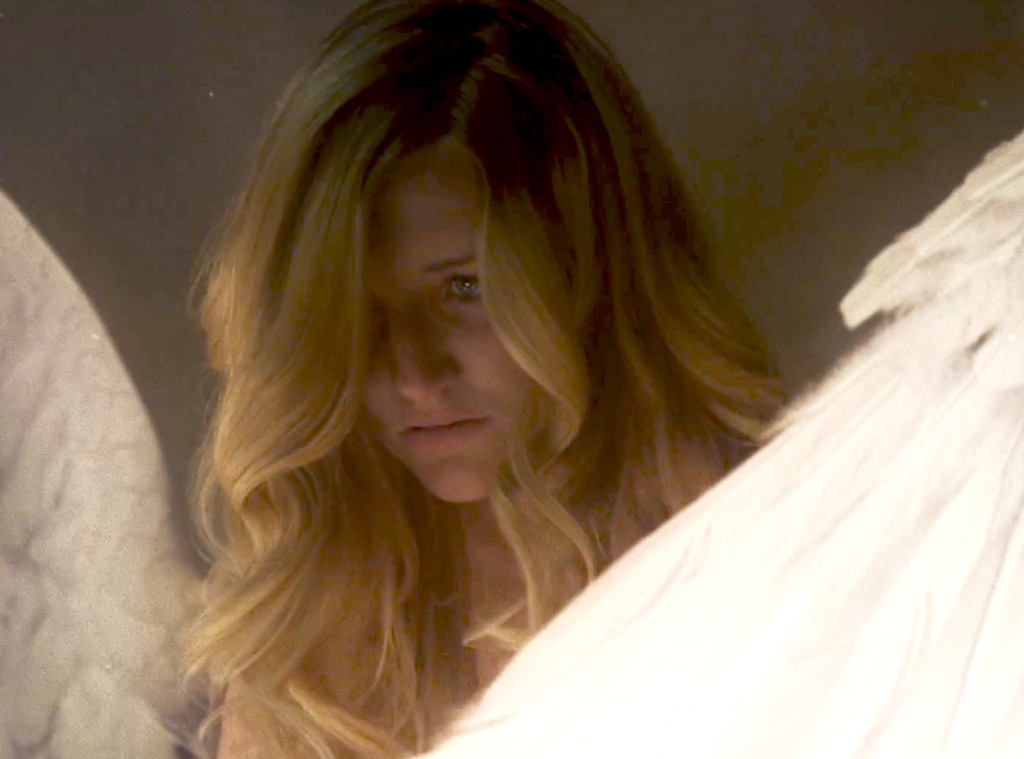 YouTube
Your first American Horror Story: Freak Show teaser is here and… Surprise! It's terrifying. UPDATE: Oh, it's also fake. FX confirmed the teaser is fan-made and no teasers for Freak Show have been released.
The new fan-made promo, which doesn't feature any main stars, sets up the sideshow feel just right with a "fallen angel." Of course it's not a real angel. We think. But this is American Horror Story, so maybe?!
The quick spot features an "angel" rising on stage is complete with one scary as $#*! clown and some nasty scars. Yes, it's appropriate to be weirded out and excited at the same time.
American Horror Story: Freak Show kicks off this October on FX and finds your favorites—Jessica Lange, Sarah Paulson, Frances Conroy, Kathy Bates, Angela Bassett, Evan Peters, Emma Roberts and AHS newcomer Michael Chiklis—in the 1950s. The setting is one of the last remaining freak shows.
Lange will play the purveyor of the freak show, Paulson is a two-headed woman and Chiklis is a strongman. Bates will play his ex-wife and Peters his son.
Raise your hand (or leave a comment) if you're excited!