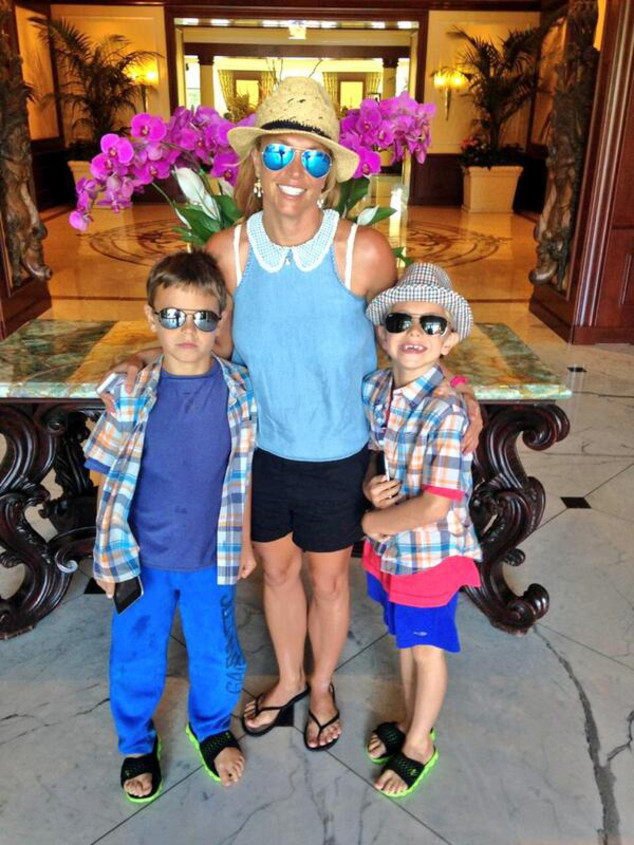 Twitter
One can never be too young to enjoy the pleasures of a good brunch.
Britney Spears took her sons on just such an outing today, sharing a pic on Twitter of her with 8-year-old Sean and 7-year-old Jayden (when did they get so big?!) at the Four Seasons Westlake Village, not far from their Thousand Oaks, Calif., estate.
"Brunch with my boys!" she tweeted, the happy trio standing in the posh lobby of the five-star hotel.
Not that they got all gussied up for the occasion or anything...