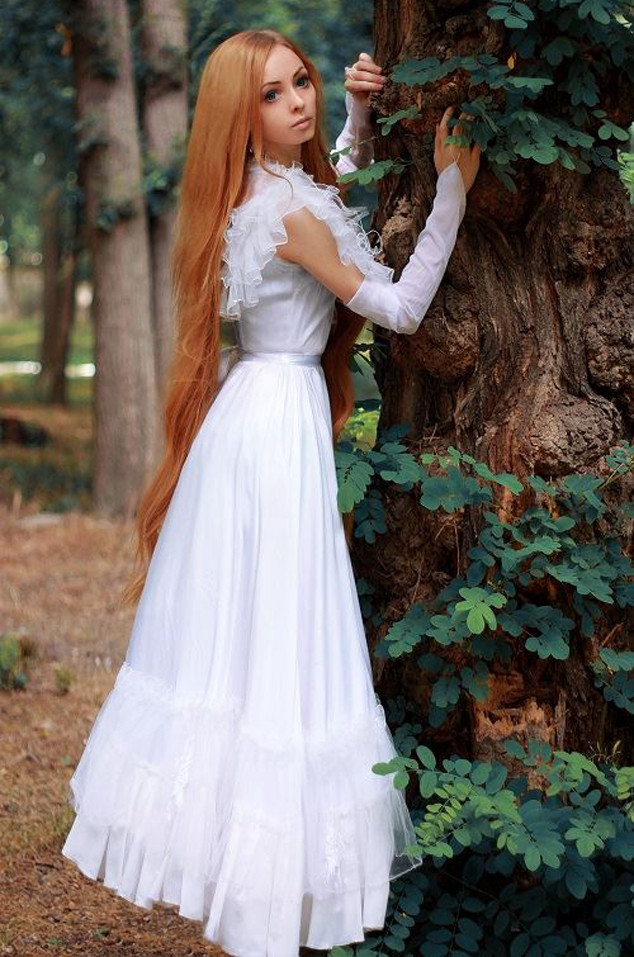 Facebook
Is there legitimacy in numbers?
Meet Alina Kovalevskaya, who like the "Human Barbie" we're already aware of hails from Ukraine and has features that can only be considered doll-like.
As in, Mattel-made, plastic-doll-like features.
"I look like a doll," Alina, who like compatriot Valeria Lukyanova claims not to have had plastic surgery on her face to achieve that Barbie look, recently told Barcroft TV, per a translation included with the interview. "I like big eyes, a little nose, small plump lips. I love long hair, my hair is a meter long."