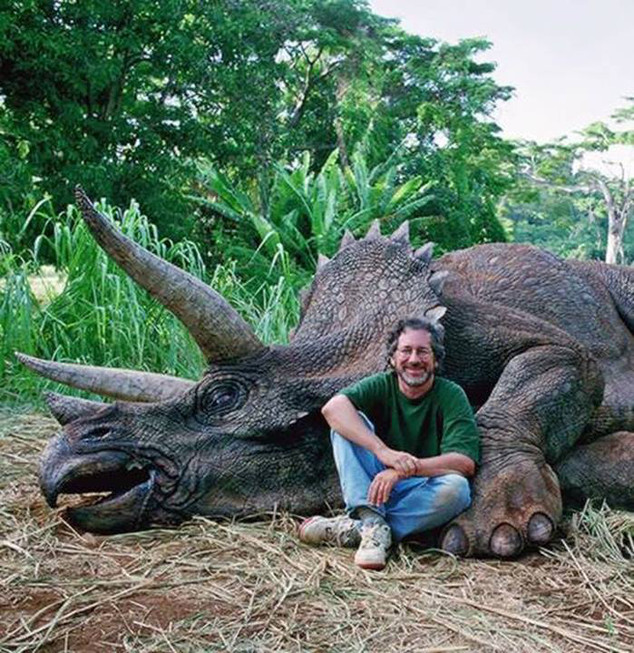 Universal Studios/Facebook
Next time you want to share a funny photo on the Internet, you may want to just go ahead and make it clear that it's a joke.
Facebook user Jay Branscomb meant to make his some 5,900 followers laugh with a picture of Steven Spielberg with a Jurassic Park "cast member" and was met with a full-on freakout.
On Jan. 1, 1992, the legendary film producer stepped on the set of the film and posed for some publicity photos with an animatronic, ailing Triceratops, one of the first dinosaurs seen in what would become one of the top-grossing movies of all time.
Branscomb posted one of the pics on his Facebook page on Sunday, July 6, saying, "Disgraceful photo of recreational hunter happily posing next to a Triceratops he just slaughtered. Please share so the world can name and shame this despicable man."