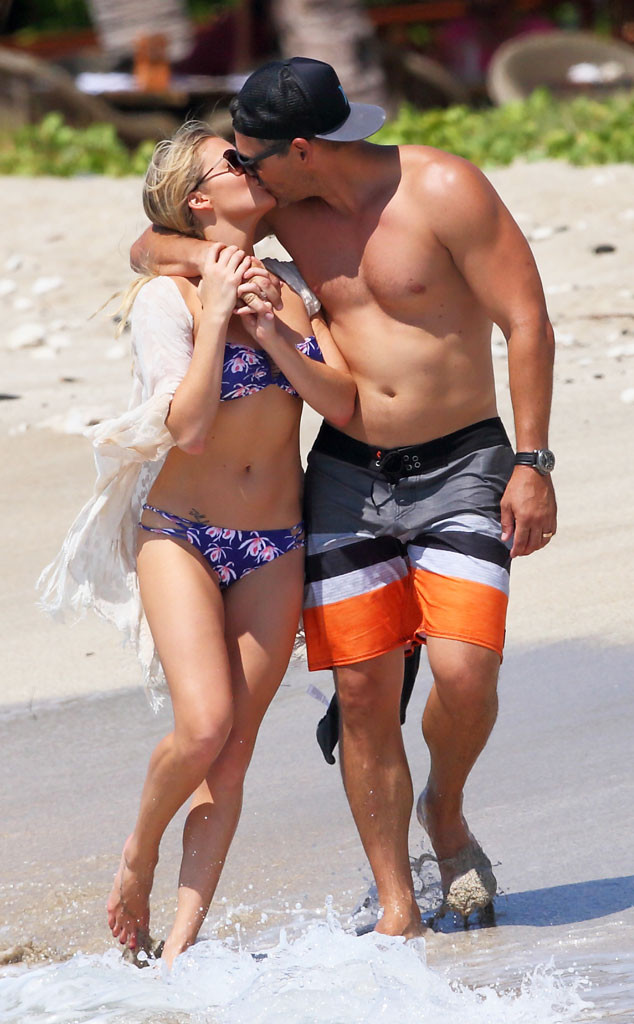 Splash News
After months of buzz, the first episode of LeAnn Rimes and Eddie Cibrian's new show, aptly named LeAnn & Eddie, has made its debut online.
Didn't catch it yet? Don't worry, we already took care of it for you and are here to provide you with the five weirdest moments from the premiere episode.
But before we get into the nitty gritty of the couple's latest foray into the world of reality television, let's get one major subject out of the way: Cibrian's ex, Brandi Glanville.
So is the show really all about the Real Housewives of Beverly Hills star?
Well, not entirely, but the married duo do make mention of the outspoken blonde a whopping eight times throughout the 22-minute program. (Translation: She's the topic of discussion roughly every three minutes. Good times!)