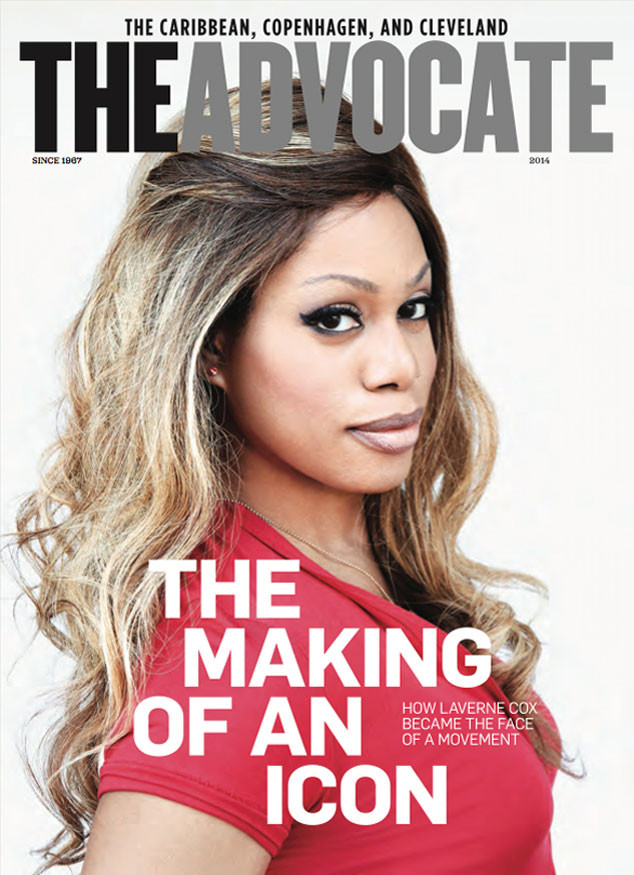 Amanda Friedman/The Advocate
On Thursday, Laverne Cox made history when she became the first openly transgender person to be nominated for an Emmy Award—but it's safe to say the actress' path to stardom has been anything but smooth sailing.
"There was all this fear that I would end up gay or whatever, and there was a lot of homophobia in my hometown. Surprise, surprise," the Orange Is the New Black star reveals in a new interview with The Advocate, in which she opens up about her upbringing in Mobile, Ala. before she moved to New York and eventually began accepting her true self.
Cox, who is currently writing a memoir, recalls being bullied as a kid by both classmates and teachers. "Your son is going to end up in New Orleans wearing a dress if you don't get him into therapy right away," one teacher told her mother, who later repeated the sentiment to her child.
Instead of fighting back, the Netflix star focused on her studies and her future as a way to protect herself. "It's sort of embarrassing to say, but as a bullied kid, [I said], 'Well, you're bullying me, but I'm making all As and I'm better than you!' It's a childish thing to say, and I was a child, but that was my mentality. 'You're bullying me, but I'm going to be rich and famous some day,'" she says, adding, "I'm not rich yet."