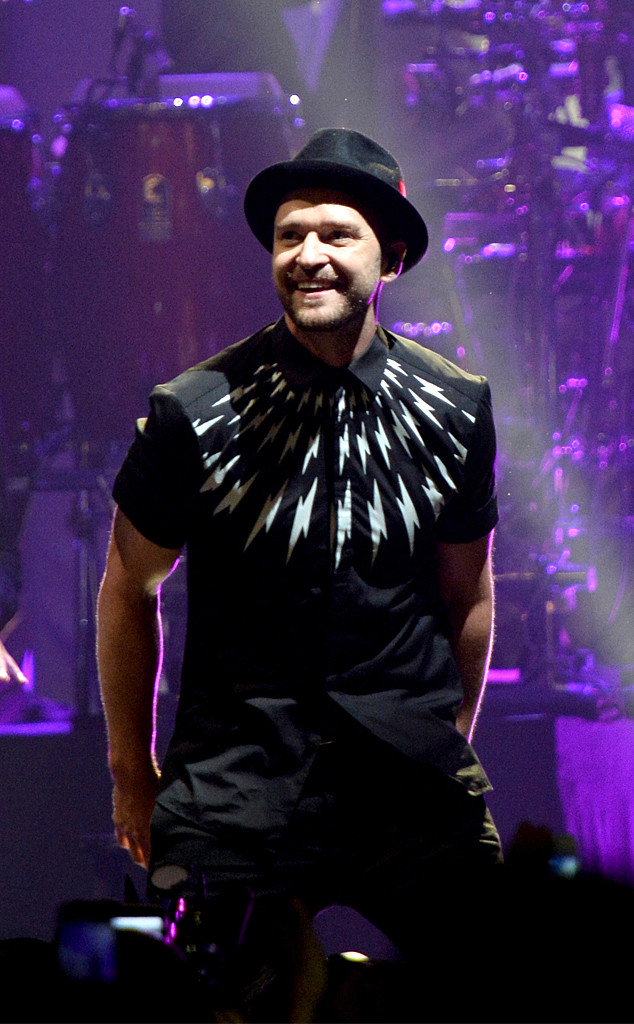 Mike Coppola/Getty Images for MasterCard
Ladies, take note: Justin Timberlake doesn't want your dirty drawers.
The singer gave an exclusive performance on behalf of Citi/AAdvantage & MasterCard Priceless Access at the Hammerstein Ballroom in New York City Thursday. The 33-year-old musician performed a number of hits, including "Cry Me a River" and "Señorita," from his debut album Justified, plus newer jams, like "Mirrors" and "Not a Bad Thing," from his most recent albums, The 20/20 Experience – Parts 1 and 2.
Timberlake even sang a rendition of Liza Minnelli and Frank Sinatra's famous hit "New York, New York."
During the concert, a female audience member also threw her panties on stage! Timberlake picked up her underwear and said, "This is a MasterCard sponsored event, sweetheart. It won't get you more points." The audience laughed at his humorous response. He then told the girl, "I f--king love you, too."