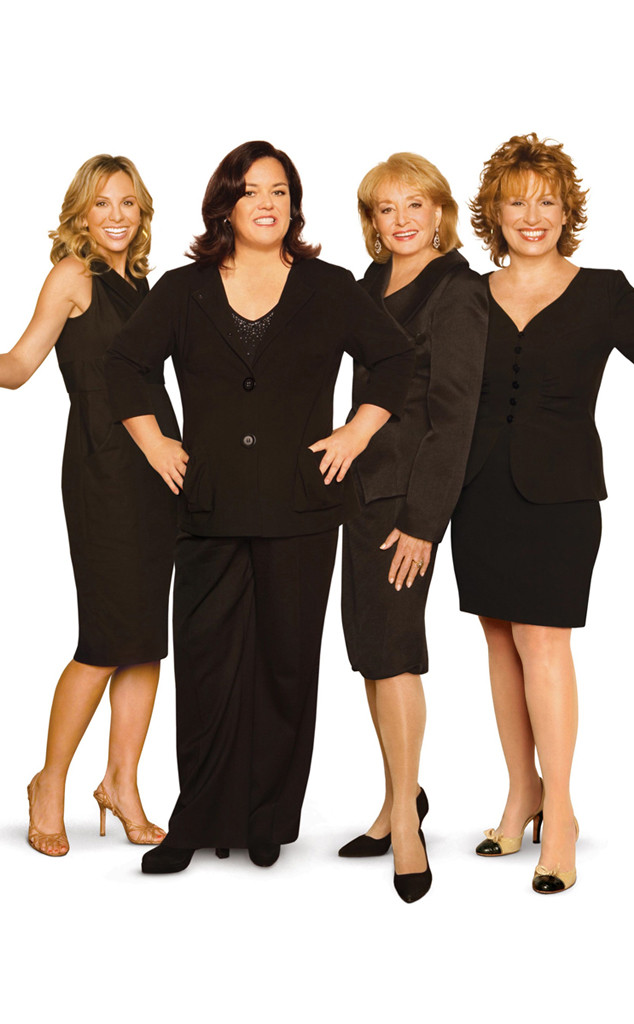 Yolanda Perez/ABC via Getty Images
Rosie O'Donnell and Joy Behar publicly criticized Elisabeth Hasselbeck for disparaging the returning View co-host on Fox & Friends, and now the conservative TV personality has responded to their complaints.
In a note posted to her Instagram account Thursday, she wrote, "When asked about Barbara Walters announcING her retirement, I provided my analysis. When asked about [Sherri Shepherd] and [Jenny McCarthy] announcing their departure, I provided my analysis. When asked about ROSIE combing back, I provided my analysis. When the next two chairs get filled—if asked—I will provide my analysis."
"I don't hate Rosie. I actually called to talk to her 7 years ago. She did not want to speak to me."
The Survivor star then dredged up her infamous split-screen feud with O'Donnell from seven years ago, writing, "I am happy to have a #momversation about why I would never defend her 2007 comments."
"O'DONNELL: 'I just want to say something: 655,000 Iraqi civilians are dead. Who are the terrorists?...If you were in Iraq, and another country, the United States, the richest in the world, invaded your country and killed 655,000 of your citizens, what would you call us?'" Hasselbeck, who is enjoying a "staycation" with her family, concluded her Instagram note by writing, "See you all Monday! #LetFreedomRing."