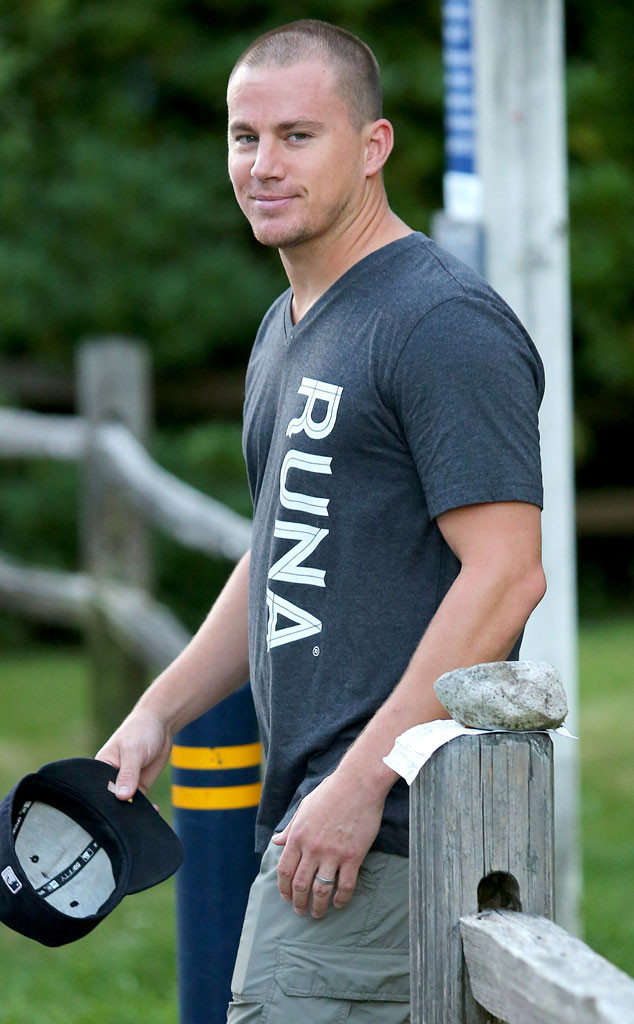 CYVR/AKM-GSI
Channing Tatum is looking a little different these days!
The super-hunky actor stepped out in Vancouver Wednesday sporting a new shaved hairdo. But even without any hair on his head, the 34-year-old is still drop dead gorgeous.
Dressed in shorts, a gray T-shirt and a black baseball cap, Jenna Dewan's other half was all smiles while walking his dog at a local dog park. At one point, the Magic Mike star took off his hat to debut his new shaved look.