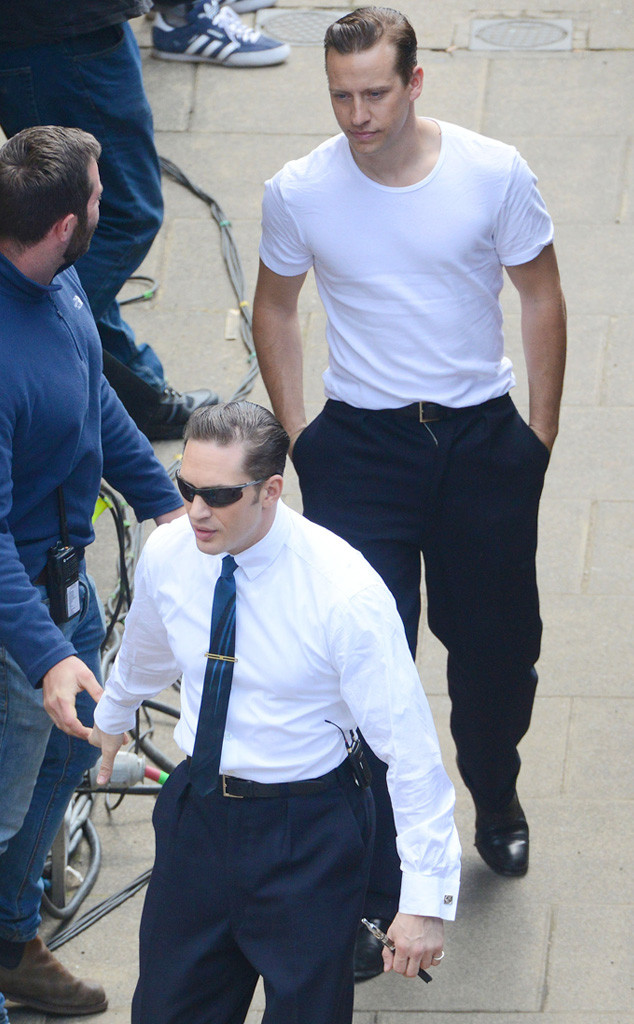 FameFlynet
Obviously, Tom Hardy is one attractive guy…
So, it makes total sense that his stunt double would be attractive too!
The 36-year-old stud was photographed on set in London while shooting the upcoming biopic Legend with his handsome doppelgänger. The star wore a crisp white shirt, a striped tie, slacks and sunglasses, as his lookalike kept it casual in a plain tee.
But, which hunk is hotter?!
While his double makes a valiant effort, we think The Dark Knight Rises actor wins this round. It's hard to compete with those bulging muscles, those pouty lips, those dreamy eyes and that strong jawline!