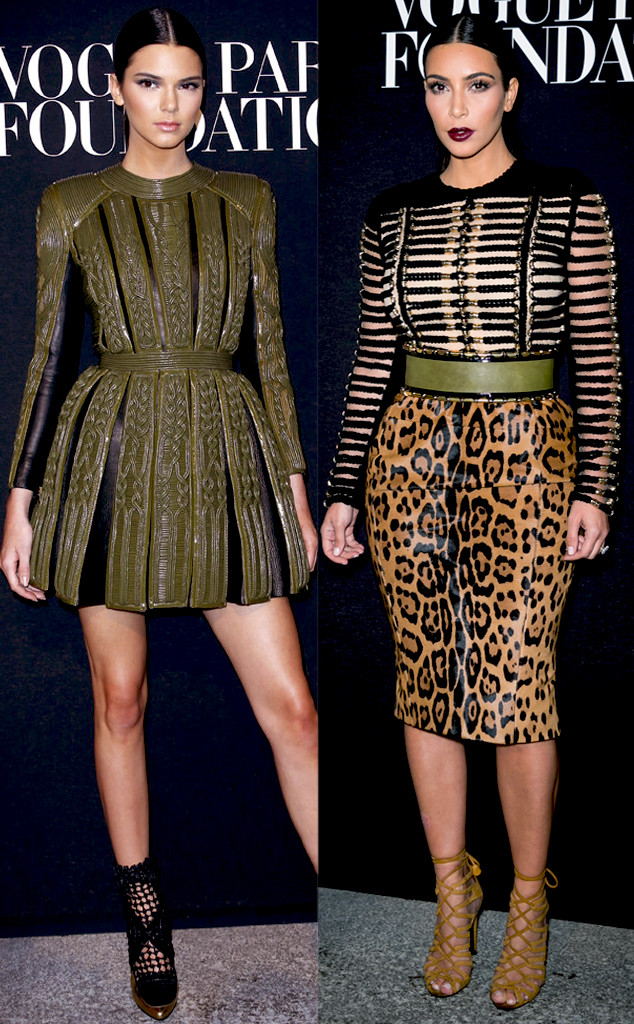 THOMAS SAMSON/AFP/Getty Images/Richard Bord/WireImage
They say the family that dresses together stay together. No? Well then how about, the family that dresses together ends up in a public fashion face-off?
These double Balmain styles on model Kendall Jenner and her reality star sister Kim Kardashian are equally intense, like most Keeping Up With the Kardashians family fashion moments. So which works best? And how much does that success have to do with these very different siblings?