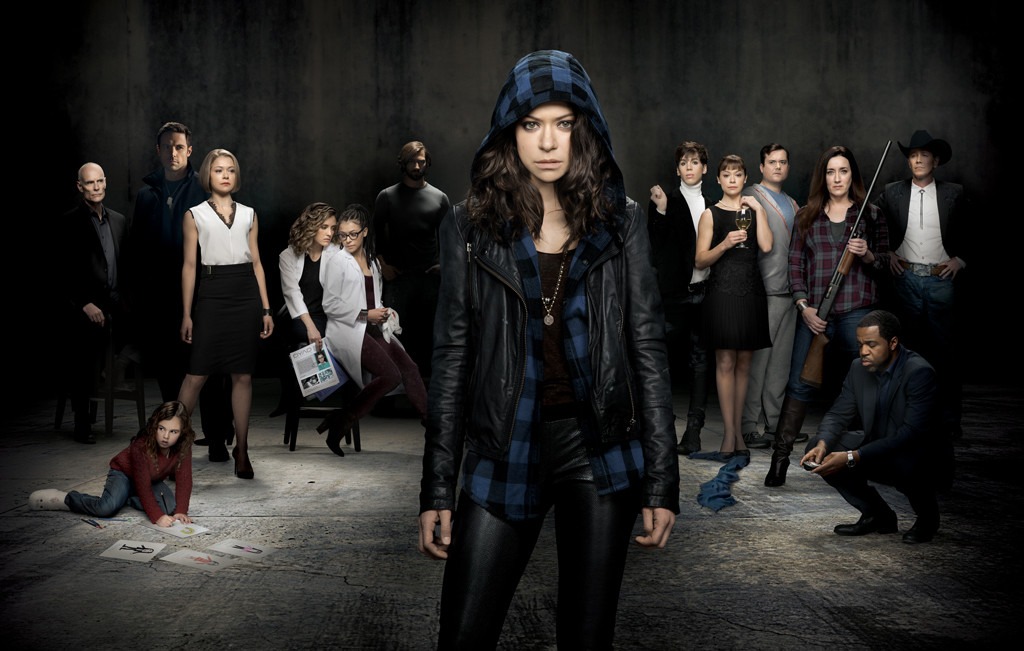 Steve Wilkie/BBC AMERICA
In case you haven't heard, the 2014 Emmy nominations were announced this morning. And Orphan Black's Tatiana Maslany was seriously snubbed. For the second year in a row.
Fans are up in arms and the Twitterverse erupted in outrage, with the actress even becoming a worldwide trending topic on the social media site following the announcement of the 66th Primetime Emmy Awards nominations from Television Academy headquarters in North Hollywood, Calif. early this morning.
But instead of shedding a tear for the star, like many a member of the Clone Club, the Orphan Black Twitter account opted to address the Television Academy's decision to overlook Maslany with a series of cheeky tweets.
First, they waited for the announcement with eager anticipation.
Only to be faced with disappointment, yet again.
Luckily, Tatiana still has a smile on her face (or at least in this photo).
And when in doubt, there's always a classic clip to describe one's true feelings.
Tatiana Maslany is trending worldwide! Related news: Helena believes awards are made of chocolate. Hide all statuettes. #EmmyForMaslany

? Orphan Black (@OrphanBlack) July 10, 2014
Of course, a joke always helps to lighten the mood.
And at least there's some good news for fans of the BBC series, as it was just announced yesterday that the show is being renewed for a third season (#EmmyForMaslany #ThirdTimesTheCharm).
As for the contenders in the outstanding drama actress category, in which many predicted Maslany would land a nomination?
Julianna Margulies (The Good Wife), Kerry Washington (Scandal), Robin Wright (House of Cards), Lizzy Caplan (Masters of Sex), Claire Danes (Homeland) and Michelle Dockery (Downton Abbey) will all be vying for the highly coveted honor when the winners are announced on Monday, Aug. 25 during a ceremony at the Nokia Theatre L.A. LIVE in Los Angeles.
Until then, check out these heated tweets from devoted members of The Clone Club, who may or may not be tuning in.
Petition for the people in charge of the Emmys to be punched in the face for not nominating Lana Parrilla & Tatiana Maslany. #outrage

? emily (@ginnywoodwin) July 10, 2014
Tatiana Maslany hasn't been nominated for an Emmy, WHAT'S WRONG WITH THE WORLD?

? Proud Of Lea (@MrDavidMichele) July 10, 2014
real talk: what has tatiana maslany done to anger the emmy board

? cersei lestrange ? (@valonqars) July 10, 2014
Call the police, they just robbed Tatiana Maslany.

? Me. I Am Liron (@LironD) July 10, 2014
I will be in a Tatiana Maslany rage ALL DAY LONG. #Emmys

? Abby Gardner (@abbygardner) July 10, 2014