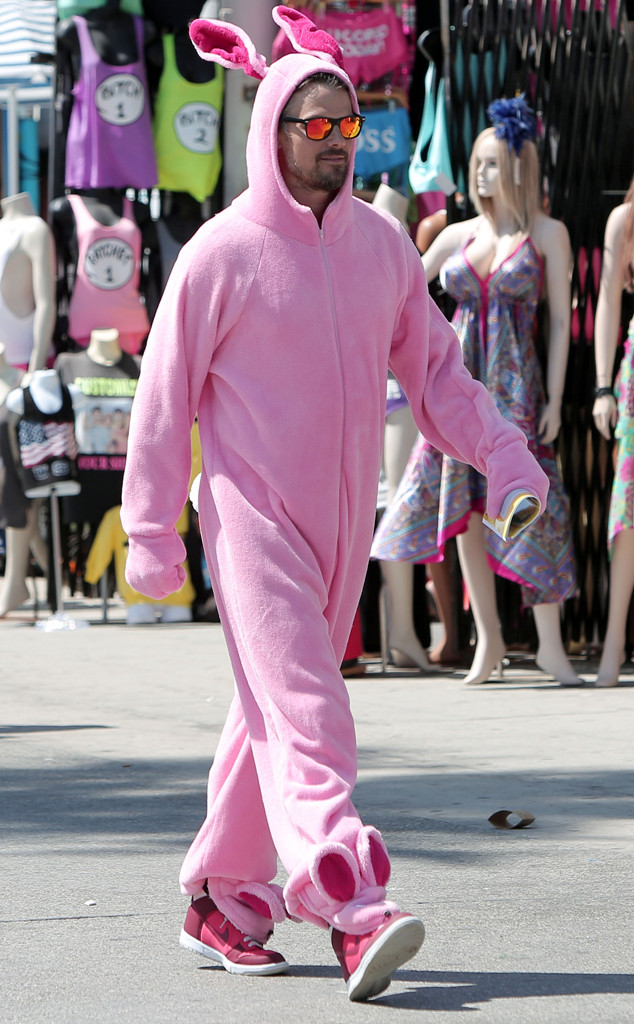 KVS/Pedro Andrade, PacificCoastNews
What's a good way to raise awareness for a good cause? Well, if you're Josh Duhamel, bunnies, bunnies, it must be bunnies!
On July 9, the 41-year-old Transformers actor and husband of Black Eyed Peas singer Fergie donned a Pepto-Bismol pink bunny onesie, complete with extra bunny ears on the feet, and hopped over to Venice Beach, Calif.
Also sporting Nike sneakers and red, mirrored sunglasses, Duhamel surprised scores of onlookers, waved to fans and even played a little basketball in the likely sweltering costume.