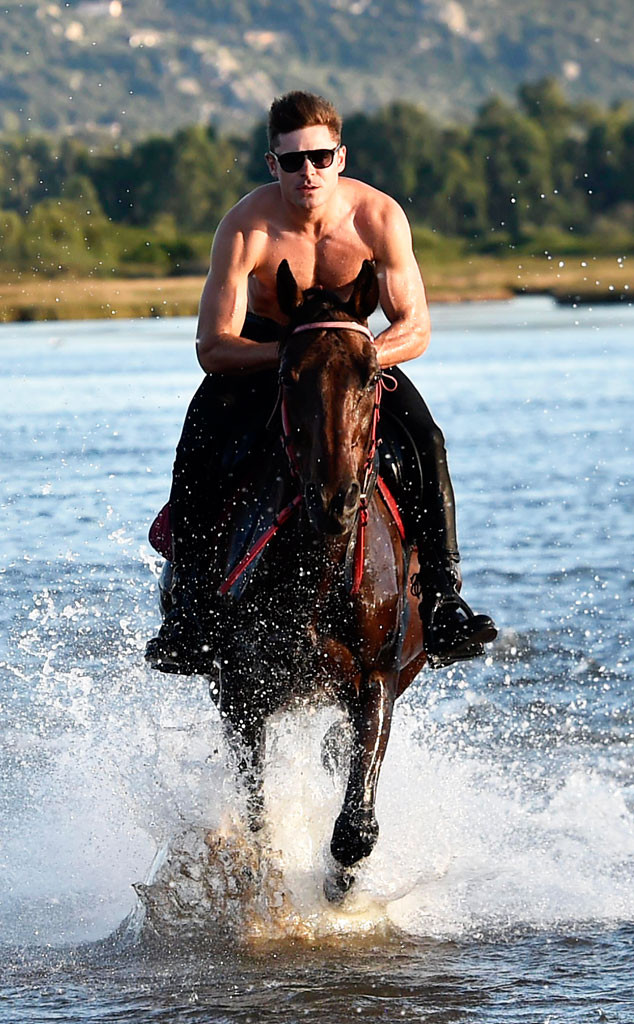 Ciao Pix/ FrezzaLaFata/AKM-GSI
Before we get into this, let's take a moment to once again admire the image that is Zac Efron riding on a horse shirtless. Sigh.
The young star made hearts melt (and break) when he was spotted looking like the cover of a romance novel during his PDA parade with Michelle Rodriguez; however, Efron isn't the only star to ditch a shirt while riding horseback.
Sure, their photos are not all as swoonworthy as Zac's (c'mon, with his muscles glistening in the sun and the water splashing everywhere, it's pretty tough competition), but celebs like Justin Bieber and even some ladies (hi, Eva Longoria!) have also gone topless on a horse.
Take a look!