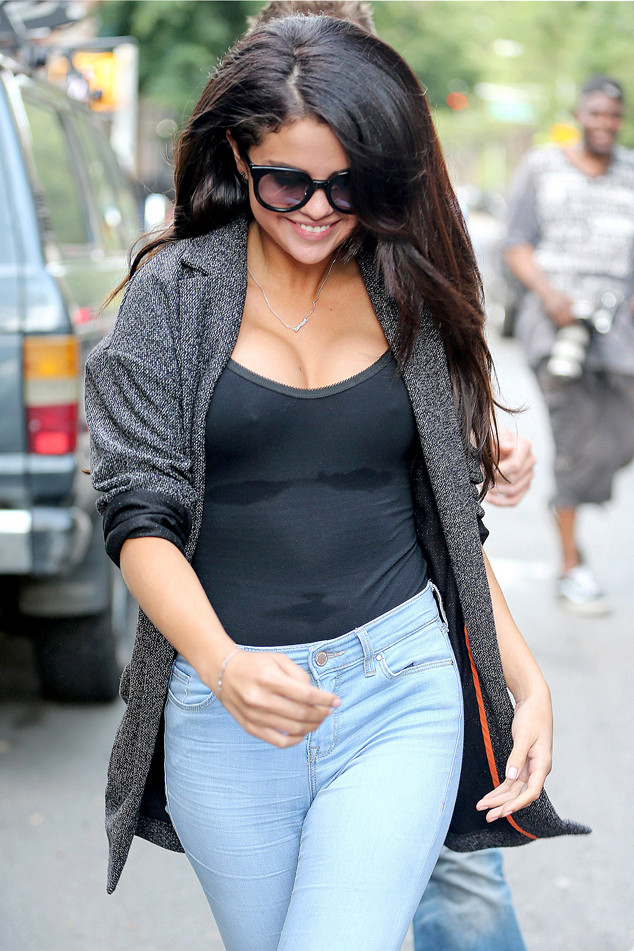 AKM-GSI
It seems like all Selena Gomez does these days is share cryptic messages on Instagram that may or may not be about her relationship with Justin Bieber.
Case in point: The singer took to Instagram today to post a few mysterious messages and one "valuable life lesson." One mantra reads, "The moment you compare yourself [to another woman], it weakens you, and I'm not here for that. Once you know that reality [and] claim your space, your life becomes easier."
She captioned the pic, "#zoesaldana #womenempowerment you are all so beautiful the way YOU are. No bigger or smaller. You all inspire me."
But the words of wisdom don't stop there. She followed up with a message that reads, "Sometime we expect more from others because we'd be willing to do that much for them."
Interesting. Very Interesting.
And it never hurts to dress up to please one's self, regardless—the 21-year-old wowed today in a low-cut tank-top that showed off all the work her push-up bra was doing.
Gomez's posts come one day after her on-again, off-again boyfriend Justin Bieber posted PDA pics of him cozying up with model Yovanna Ventura. If they are together, it's safe to say Gomez isn't sitting around comparing herself to Bieber's new gal-pal.
This isn't even Gomez's first cryptic social media post of the week. She also shared a picture of a text message on Instagram that read, "I just want to give you a hug and remind you how special you are."
Oy.