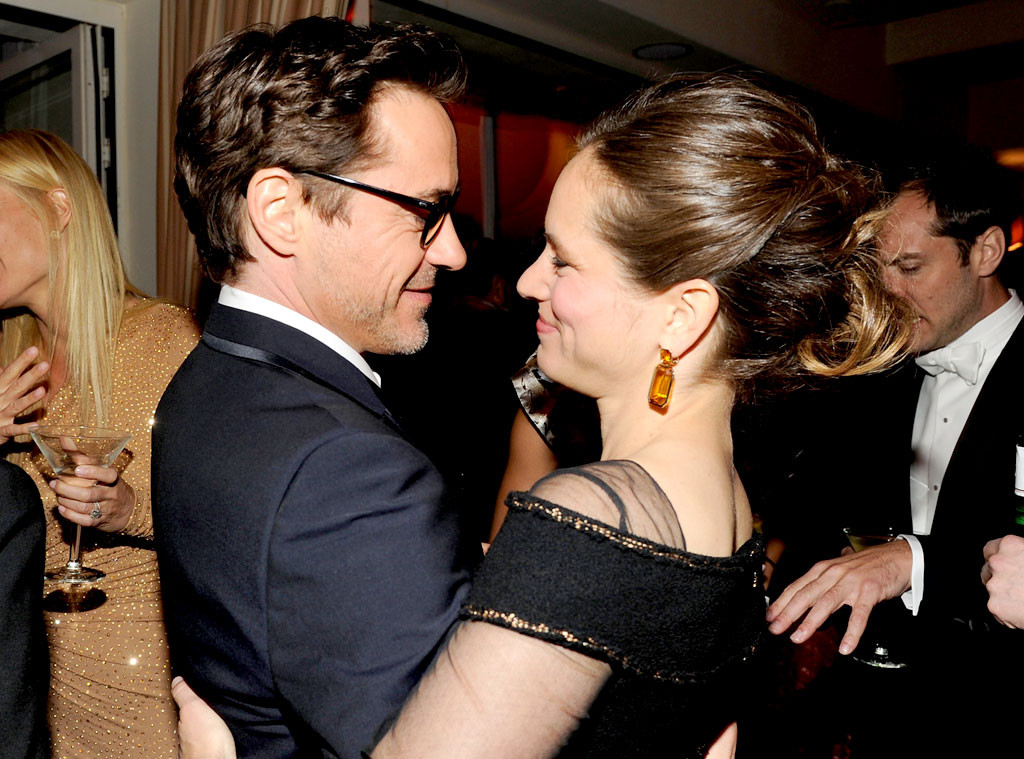 Kevin Mazur/VF11/WireImage
Now this is how to confirm that a baby is on the way.
"Yo. Susan. Me. Baby. Girl. November. Scorpio?" Robert Downey Jr. tweeted Wednesday in announcing—in signature RDJ fashion—that he and wife Susan Downey are expecting their second child—and first daughter—together.
(Susan is also a Scorpio, while the proud dad is an Aries.)
The couple, who have been married for nearly nine years, welcomed son Exton Elias on Feb. 7, 2012. Downey also has a 20-year-old son, Indio, from his first marriage.
Yo. Susan. Me. Baby. Girl. November. Scorpio?

? Robert Downey Jr (@RobertDowneyJr) July 9, 2014
Then it was on to Facebook, for another witty communiqué:
"Um. I don't know if it's a 'man's world', but I'm certain women run it. Susan and I are therefore delighted to announce we are expecting a baby. Girl. November. rdj"
The Iron Man star's rep also confirms the happy news.
Shortly after Exton was born, Downey talked about the kind of father he pictured himself being down the road.
"Do I want to be a hero to my son? No," the veteran thesp, whose role to Hollywood superstardom was a bumpy yet ultimately fruitful one, told Esquire. "I would like to be a very real human being. That's hard enough... Hero, to me, is not applicable to the human experience."
So maybe he saves his heroics for the big-screen, but there's certainly nothing wrong with only human.