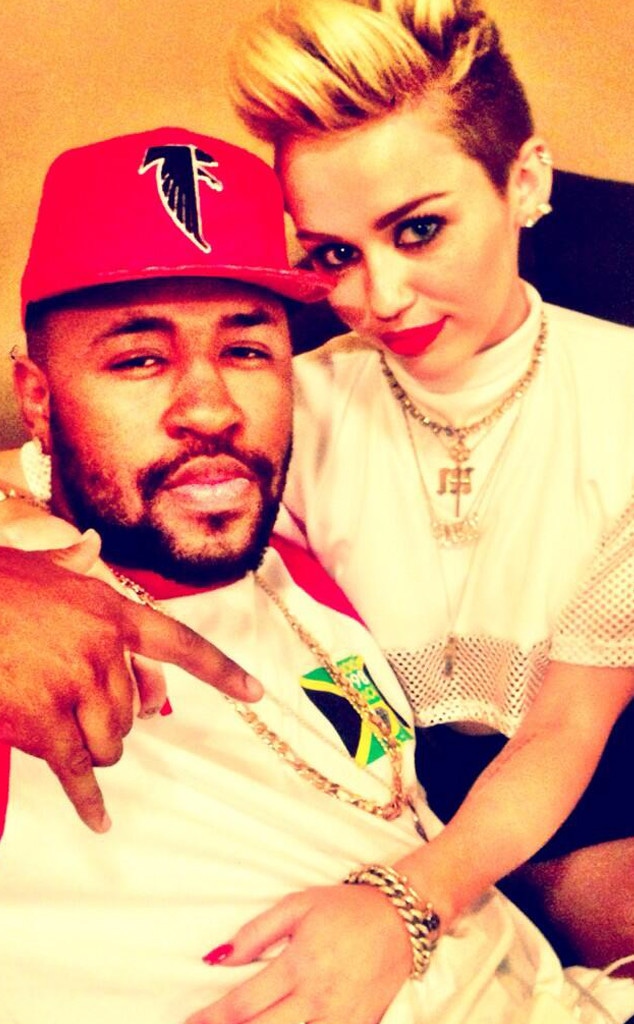 Twitter
Once again, Miley Cyrus and Mike Will Made-It find themselves in the crosshairs of a romance rumor.
And yet still...they aren't an item.
Miley is not dating him and, for that matter, is "not dating anyone," a source tells E! News.
The "Wrecking Ball" singer appeared with Mike in the saucy music video for his tune "23" music video last year. The video dropped in September, around the time the two started secretly seeing each other, or so the erroneous reports suggest. In that case, the coupling would have occurred just weeks after it was revealed that she and Liam Hemsworth had ended their engagement.
Dimitrios Kambouris/WireImage
E! News reported last fall that of course they had some sort of a relationship—a music-centric relationship.
"They have been spending a lot of time together because they are working so closely together on [Miley's] album," Mike's rep said at the time. They work "closely professionally and it is all about the music."
As for now, we hear that Miley has seen the 25-year-old rapper-producer only a few times since embarking on her Bangerz Tour. But if they start hanging out more, at least Mike can rest assured that he has the approval of Miley's mom, Tish Cyrus, who is a fan of the Atlanta-born artist, whose real name is Michael Williams.
Miley has seemingly steered clear of serious relationships since she and Hemsworth split up after nearly four years together.
"I want to be really clear and determined with everything I'm doing in my life right now, and I have been," Miley told Ellen DeGeneres in October. "I keep saying I'm the happiest I've ever been and that's not even a dig. That's just me, because I really am genuinely happy finally with myself, which I think sometimes it takes you separating yourself from someone else to really be happy with who you are.
"I've never been able to just be alone, and I'm obsessed with being alone and like hearing my thoughts."