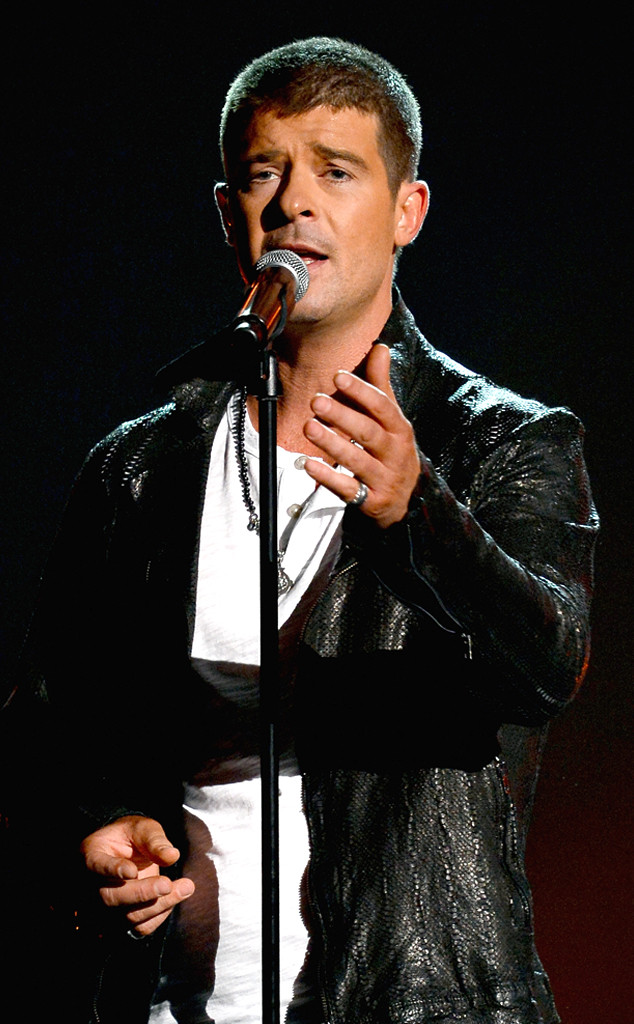 Ethan Miller/Getty Images
Maybe Robin Thicke's public apology tour will get through to Paula Patton, but he sure hasn't won over the British people!
His new please-forgive-me album Paula reportedly sold just 530 copies in the U.K. in its first week. Per the Guardian, this meant the "Get Her Back" singer's latest album entered the Official U.K. Chart at No. 200, reaching just two percent of Blurred Lines' first week sales.
Fortunately for Robin, 37, more of us back across the pond were more easily convinced. Per Billboard, Paula sold 24,000 copies in its first week of U.S. sales, placing it at No. 9 on the charts.