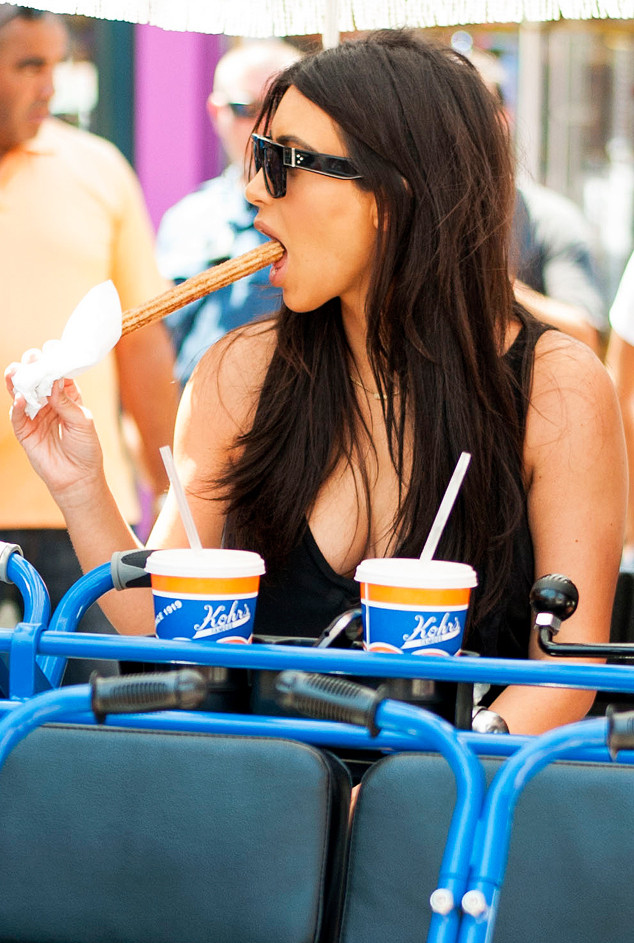 Mejia/Thelonius/Splash News
What's one of the best things about going to amusement parks?
The food, of course!
And Kim Kardashian gets it. The E! star took the opportunity to indulge during her visit with Jonathan Cheban to the Jersey Shore's Seaside Heights, chowing down on a sugary, delicious-looking churro—a revered staple of boardwalk cuisine.
But Kim didn't go too overboard on concessions—she had rides to ride after all!