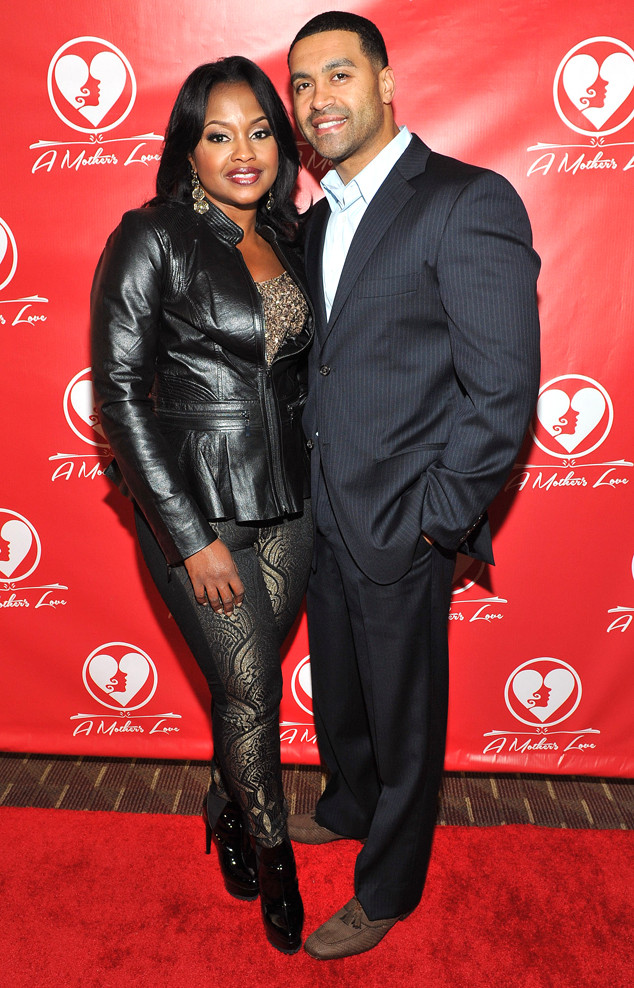 Prince Williams/FilmMagic
UPDATE: Nida's attorney Thomas D. Bever tells E! News, "On behalf of my client Apollo, right now he feels remorse. He thought the judge was fair, and accepts his sentence, although he was hoping it would be less. Apollo is elated that this proceeding is past him and is no longer handing over his head. It meant everything to him that his mother and brother spoke on his behalf. He's OK, and will get through this."
________
Apollo Nida, the husband of Real Housewives of Atlanta star Phaedra Parks, was sentenced to eight years in prison today after pleading guilty to bank fraud and identity theft back in May.
Nida was charged with being in a four-year scheme involving bank, mail and wire fraud and ID theft of more than 50 people. The judge could have sentenced the 35-year-old reality star to anything between 92 and 115 months, but decided on a 96-month stay for him.
According to the local Atlanta Journal Constitution, Nida told reporters as he exited court, "The government did what they had to do."