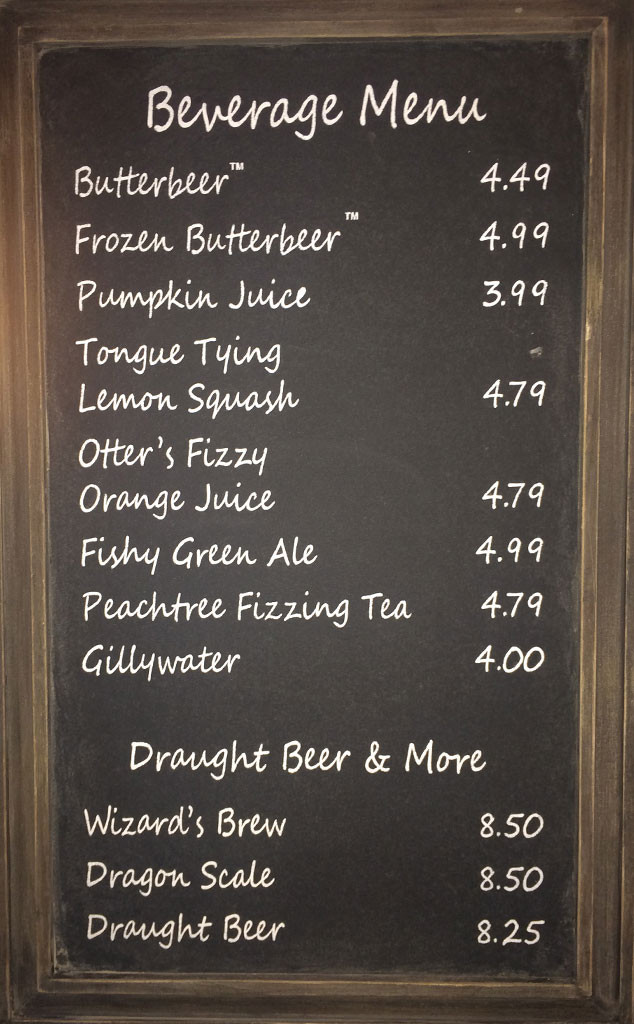 Kristin dos Santos
Welcome to Universal Orlando's Diagon Alley, please feel free to wait in line for 450 minutes!
It's Harry Potter day, Muggles! OK, not officially, but today, July 8, just so happens to be the world's most famous wizard's birthday and the official opening of the 40-acre nerd-vana that is Diagon Alley, the latest (and ridiculously epic) addition to the Wizarding World of Harry Potter.
And let us tell you, people are excited. Like, really excited. Excited enough to wait in line for 450 minutes, according to park-goers' tweets, for the newest attraction, Harry Potter and the Escape from Gringotts. Now that is some dedication.
But chances are Potterheads are probably getting bored waiting in line. There are only so many celebs you can sort into Hogwarts Houses before the fun wears off, you know? Which is why we're here to help, offering up our expertise on all of the Wizarding World's beverage offerings as we were lucky enough to attend the media preview of Diagon Alley (also known in our diaries as the best three days of our lives).