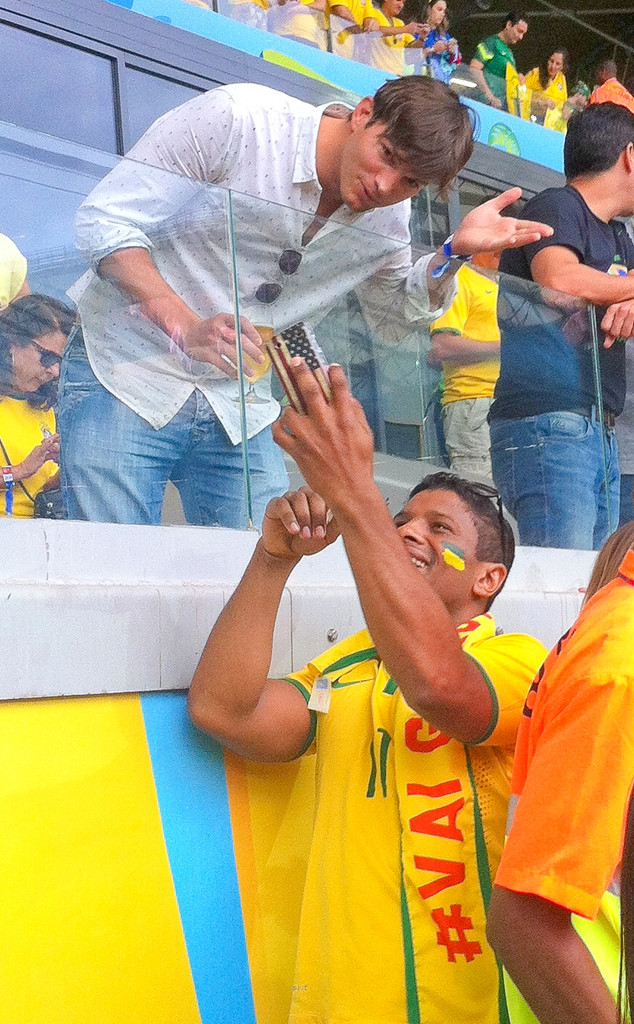 AKM-GSI
In hindsight, it was smart of Ashton Kutcher to dress in nondescript colors.
Mila Kunis' fiancé is in Brazil and was still all smiles while posing for pics with fans, including Brazilian TV presenter Luciano Huck, dressed in patriotic yellow and green. Then, however, he presumably settled down to watch what's turning out to be a massacre of the home team (5-0 at halftime, so technically there's hope...) at the hands of Germany in today's World Cup semifinal match.
In case you were wondering why "#blitzkrieg" was trending on Twitter...
"WorldCup2014," Kutcher benignly captioned his own twitpic selfie, taken at Estádio Mineirão in Belo Horizonte.