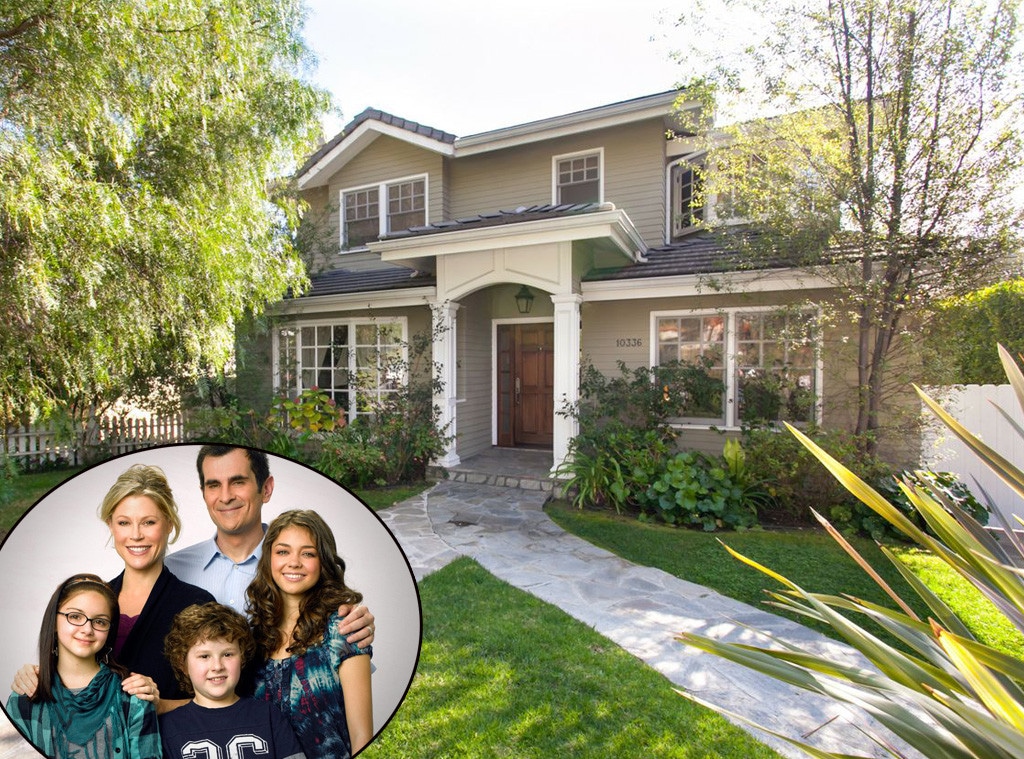 Redfin
Commission impossible? Not for Phil Dunphy. Or his humble TV abode.
Modern Family's Dunphy house sold for a cool $2.15 million, just under the $2.35 million asking price. But don't think Phil and Claire are moving out just yet—the house is only used for exterior shots. 20th Century Fox pays a fee each time exterior scenes are shot at the house, and will likely renew their current arrangement with the home's new owners.
Spoiler alert: The inside of the charming Dunphy abode we know and love is a sound stage.
The 2,792 square foot home is located in the Cheviot Hills neighborhood on the westside of Los Angeles. And aside from the A-list pedigree the multimillion-dollar home has to offer, the L.A. pad features four bedrooms, four and a half baths and a Viking-equipped kitchen with granite counter tops. And of course, what TV-perfect home would be complete without a picture-perfect white picket fence?
The Dunphys along with the rest of the Emmy-awarding winning Modern Family cast will return for the show's sixth season on ABC this fall.  
—Additional reporting by Lindsey Caldwell